Cyber Monday deals on PCs, tablets, and TVs extend into Cyber Week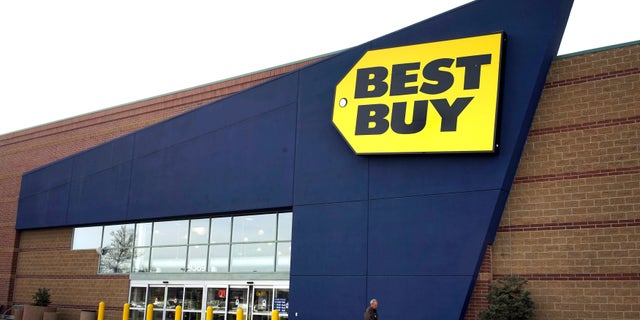 Cyber Monday and Black Friday deals have, in some cases, become rolling deals that extend beyond two designated days at the end of November.

Many Black Friday deals were kept active over the weekend and into Monday. So, Cyber Monday, in effect, became an opportunity for retailers to reinforce existing discounts and roll out new ones. And some price-cutting will be active throughout the week.

Best Buy, one of the go-to Black Friday and Cyber Monday stores, said that "Cyber Week" will continue through Saturday Dec. 5 with additional deals debuting each day.
Related: iPad Pro first-take review
Here's a brief look at cyber deals to keep your eye on this week for PCs, tablets, and TVs.

Best Buy: the retailer will keep offering deals on PCs, including discounts through the week on HP laptops. Depending on the day, the savings can range up to $200.

The retailer is also posting Cyber Week deals on the iPad Mini and Toshiba laptops.

Other Cyber Week discounting is centered on Samsung TVs. While some deals focus on standard HD resolution TVs there are also ongoing deals on 4K TVs. TVs with 4K resolution offer much higher resolution – up to four times – than the typical Full HD TV. The gotcha is that 4K content is limited. But for those consumers interested in future-proofing their TV and/or viewing high resolution 4K video and images shot with a 4K-capable camera, there are some great deals.
Related: Google Nexus 6P review roundup
As of Tuesday, some Black Friday 4K TVs deals even lingered on the Best Buy site.
Amazon: the online retail giant is doing what it calls "Cyber Monday Deals Week" with discounts on laptops, among other computers and electronics. As of Tuesday, there are deals on laptops and desktops from HP, Dell, Asus, and Lenovo. Depending on the day, price cuts can range up to $200.

Tablet deals are also ongoing at Amazon. With discounts on Samsung Galaxy Tabs featured prominently.
Related: Target website struggles to cope with Cyber Monday demand
Amazon is also offering deals that in some cases last until Dec. 5 and longer in others. One of the better deals, ending Dec. 5, is a free Samsung 32J4000 TV with the purchase of a qualifying Samsung 4K Ultra HD TV.

As of Tuesday, lots of other TV deals were also active, including discounts on Samsung, LG, and Sony HD and 4K TVs.
Because some deals change on a daily basis, the homepages of Best Buy and Amazon are the best places for consumers to go to see the most up-to-date discounts.
The Microsoft Store, for its part, is doing "12 Days of Deals" with a new deal every day.