Could Apple's CarPlay confuse?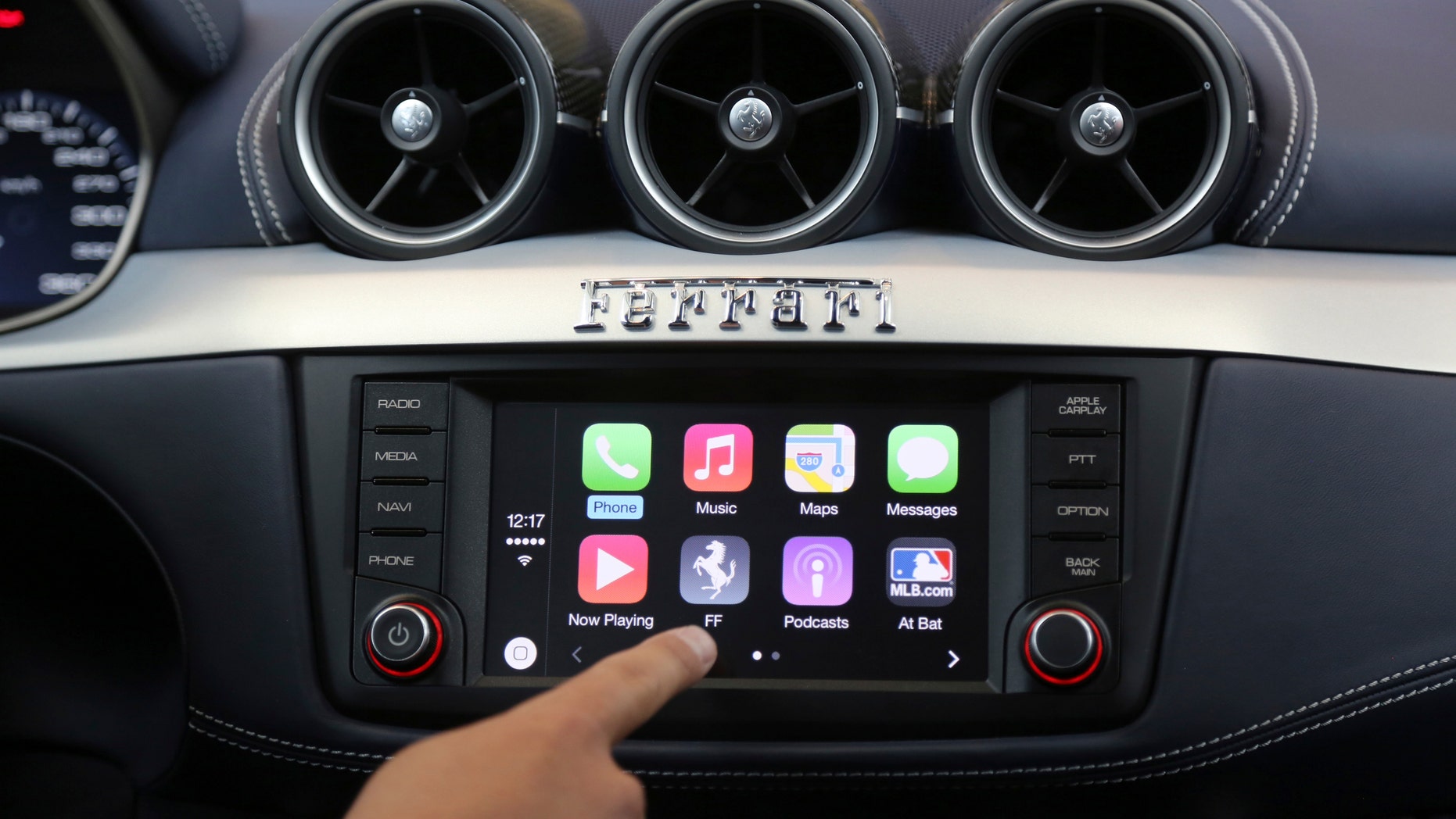 As we head out for our final summer road trips, many of us--whether we admit it or not--will be juggling an iPhone to keep us connected in the car. It can be a dangerous distraction, but one that many people hope will be mitigated when Apple's much-anticipated CarPlay software comes out this fall.
But additional demonstrations of the connected car app this summer reveal that it may not be the panacea people think it will be.
The concept is to corral apps for iPhone owners in a single screen presentation on the dashboard.  Boasting initial support from Mercedes-Benz, Pioneer, Volvo, and Ferrari, Apple's CarPlay app will allow iPhone 5, 5c and 5s owners to connect to the dash with a Lightning cable (there's no wireless option). Once hooked up, the phone's screen will be locked and under the CarPlay moniker drivers will see a limited selection of Apple icons on the dashboard for apps such as maps, messages, calling and music. The CarPlay view will be identical on all vehicles, providing a consistent look and feel—within limits.
Some of the CarPlay implementations will be iPad-like, touch-screen affairs, such as in Volvo's completely redesigned XC90 due out early next year. Others will favor physical buttons, such as Mercedes-Benz C-Class models, which should have CarPlay support by the end of the year.
Such human machine interface (HMI) choices may have more to do with demographics than safety, with younger drivers more familiar with touch screens while more conservative owners may feel more comfortable pushing buttons. Nevertheless, it means carmakers are retaining control of the dash with their own apps and navigation, and Apple will not have access to any essential elements of the vehicle, such as safety systems, diagnostics or A/C. So drivers will find themselves switching in and out of the CarPlay interface to do common tasks, like turn up the A/C or change radio stations.
The primary goal of CarPlay, according to Apple, is to keep drivers' hands off their iPhones and focused on driving. You can send a text message, for example, but only using Siri's voice recognition. And Apple is limiting the number of apps available from within CarPlay. This could help streamline some of what is already becoming a cluttered display in many vehicles--although it could also just cause more confusion.
For example, CarPlay lacks compatibility with the Big Kahuna of connected car apps, Pandora. So Apple owners will have to switch out of CarPlay and launch the automaker's own apps to play Pandora or other services. Hyundai, during a test drive for journalists this summer, confirmed that it will still support Pandora and Aha on its 2015 Sonata systems even after CarPlay is available (it expects to be the first non-luxury brand to add CarPlay through a software upgrade). Other car makers are following suit, and Apple may have little motivation to support the likes of Pandora or Spotify, which compete against its own iTunes Radio and recently acquired Beats Music service.
While testing a preliminary version of CarPlay in the Sonata, it became clear drivers will face a similar choice when it comes to navigation: Use Apple Maps—whose bumpy launch generated much online ridicule—or use the car's built-in navigation, which doesn't require a cellular connection? (CarPlay will not be available in any vehicles that don't also have their own nav system, at least for this year.)
Voice recognition systems may also elicit expletives from confused drivers. Using Siri voice commands, one can summon up an address or the name of a nearby restaurant in Apple Maps—but you can't use it to change radio stations or adjust the heat. For those tasks, drivers will unwittingly be using different voice control systems, with different vocabularies and different available commands. It will give some cars a split personality, so that drivers may feel like they're talking to an adult one minute and to an infant the next.
Consequently, the inherently bifurcated nature of CarPlay may divide drivers' attention rather than focusing it, especially if Apple doesn't move quickly to offer more apps that people want in the car. Remember, most connected car systems already allow iPhone owners to play music and apps, and Android owners can even control apps wirelessly (something iPhone owners still won't be able to do). Ultimately, CarPlay may simply contribute to the clutter as just another app on the dashboard, alongside Google's future Android Auto, Aha, TuneIn and a raft of others.