Chicago Apple store's snow, ice hazards call for 'fine-tuning'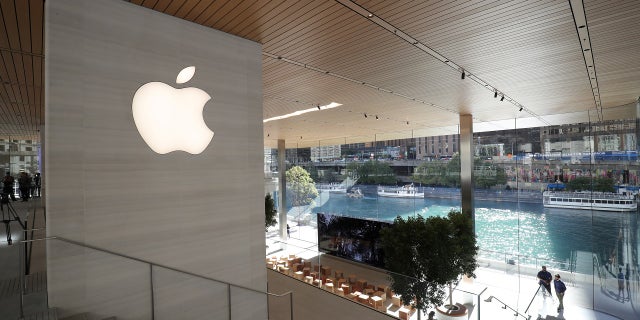 Looks like Apple has gotten caught with its California roots showing.
The Silicon Valley tech giant's flagship store in Chicago, which opened in October, was designed with a range of architectural bells and whistles -- except perhaps more consideration for the harsh winter realities of the Windy City.
The building's sleek roof is now considered a danger to the public, with sharp icicles forming above an outdoor area where people walk, the San Francisco Chronicle reported. Large chunks of the plaza were roped off with yellow tape Friday -- and signs reading, "Caution: Watch for Falling Snow and Ice."
An Apple spokesman told the Chicago Tribune that a warming system built into the roof "needed some fine-tuning," which he said it received Friday.
"It's hopefully a temporary problem," Nick Leahy added.