Can Reddit Help Find a Killer?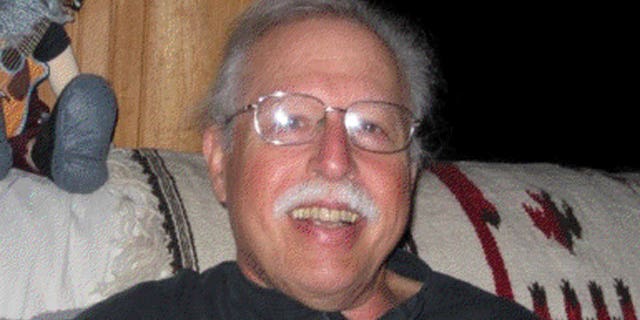 A California man has turned to social networking sites to help find and bring his father's murderer to justice.
The body of Steven Edelson, 65, of Novato, Calif., was found Sept. 9, under an almond tree on a beach in Puerto Viejo de Talamanca, Costa Rica. Local police said Edelson had been shot in the back of the head at close range.
The victim's son, Noah, who lives in Berkeley, Calif., said his father -- who had visited the area numerous times -- was there with his girlfriend, her niece and sister. He said his father had gone to the beach alone in the morning with just a book, a guitar and a backpack, and that it appears he was killed for the backpack, which only contained sunscreen and a towel. Edelson's watch, ring, guitar and book were left behind.
Costa Rican police have not yet released Edelson's body to his son -- and have not been forthcoming about the investigation, he said.
It was Noah Edelson's frustration with local police that led him to start a blog, "Justice for Steve," to tap into the Web's social network for help in finding his father's killer, and to raise money for a reward leading to an arrest and conviction.
In his latest blog update Friday morning, Edelson's says he's raised $3,540. He hopes the reward will encourage anyone with any information to come forward.
"The killer murdered for just a backpack, so $3,000 in Costa Rica is a big deal," he told FoxNews.com.
Unfamiliar with the process of setting up and managing a website, Edelson got started with a Wordpress blog and turned to Reddit.com -- a social news network -- for advice on how to make it better.
"I figured that I could use the technical expertise of the Reddit crowd." he said.
Edelson's Reddit.com post asks: "I've put together a website (http://justiceforsteve.wordpress.com) to help find [my father's] killer. It is just a draft -- can you guys give me some advice on how to make it better? Please be sensitive with your comments, but I am looking for ways to improve the site."
A user who went by the name "unsilent" suggested he translate his blog into Spanish. "It'll be much easier to reach your target audience," the user wrote.
"Their comments were pretty helpful," Edelson said, adding that he has received contributions from donors in Scotland, Canada, and California. "With suggestions, I also created an anonymous plus a non-anonymous tip tool."
Edelson said he is in contact now with two people in Costa Rica who own a restaurant by the beach where his father's body was found.
"They are helping by putting up posters with the reward and link to the website listed because they are concerned that this person is still on the loose in their area" he said.
Edelson said Costa Rica's Judicial Investigation Organization (OIJ), which is charge of gathering forensic evidence in crimes, has what it believes are the killer's fingerprints. He expects his local contacts to get back in touch with him Friday with an update of the investigation.
"It would be nice to get some semblance of justice," Edelson said.
FoxNews.com's SciTech section is on Twitter! Follow us @fxnscitech.