Camera in Skull Is 'Uncomfortable For Sure,' NYU Professor Says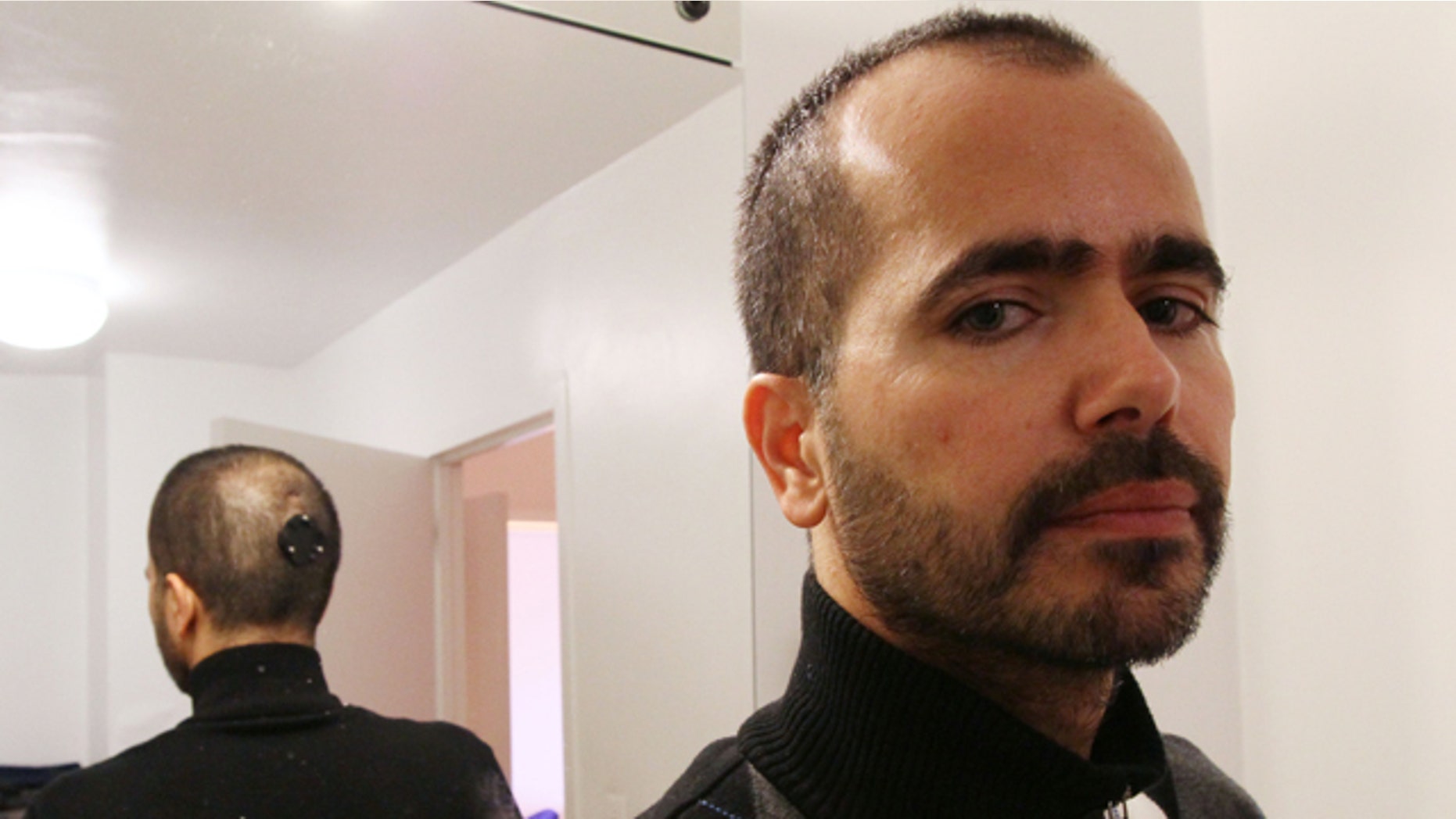 Implanting a camera in the back of his head as part of an art project may have granted a New York University (NYU) photography professor, Wafaa Bilal, a certain notoriety in the last several weeks, but it has robbed him of something else: dinner-party invitations, The Wall Street Journal reported Friday.
Concerned about the intrusion of his head-camera, which is rigged to broadcast online a live stream of images snapped automatically at one-minute intervals, some of Bilal's acquaintances have removed him from their guest lists, he said in his first interview about the project.
But he is not offended: "If people don't accept it, then I don't want the invitation," Bilal said. "It's part of me, and that's the idea."
An assistant arts professor at NYU's Tisch School of the Arts, Bilal was commissioned to implant the camera for the period of one year by a new museum in Qatar. The museum, Mathaf: Arab Museum of Modern Art, will also display a live stream of the photos when it opens Dec. 30.
Roughly two weeks ago, Bilal underwent a procedure to install the device. Performed not at a hospital, but at a piercing studio that specializes in body modification, it was nevertheless a "serious operation," Bilal said.
Following an incision, three titanium plates, each with a post attached, were inserted underneath a large flap of skin on the back of Bilal's skull. The skin was then reattached, concealing the plates but not the posts. The base for the 10-megapixel camera, which is just under two inches in diameter and features automatic adjustment and color, was then screwed onto the posts.
His wounds have mostly healed, he said, but "it's uncomfortable for sure," and sleeping is now problematic. He must prop himself upright with four pillows, but cannot place anything behind his head.
The project, titled "The 3rd I," was prompted in part by Bilal's interest in constructing a methodical documentation of his existence and surroundings after having no ability to do so during a nomadic existence in the Middle East. Raised in a Shiite family in Iraq, he fled the country in 1991, after the invasion of Kuwait. After two years in a refugee camp in Saudi Arabia, he was given asylum by the US.
His project has already sparked conversation and controversy at NYU, as the school has struggled to accommodate Bilal and his camera on campus while also shielding student and staff privacy. After several rounds of discussions, the university requested that Bilal consent to cover the device with a lens cap while on NYU property, and he has agreed to do so.
Read more in the Wall Street Journal.