Buzz Aldrin reminds us he took the first space selfie on #NationalSelfieDay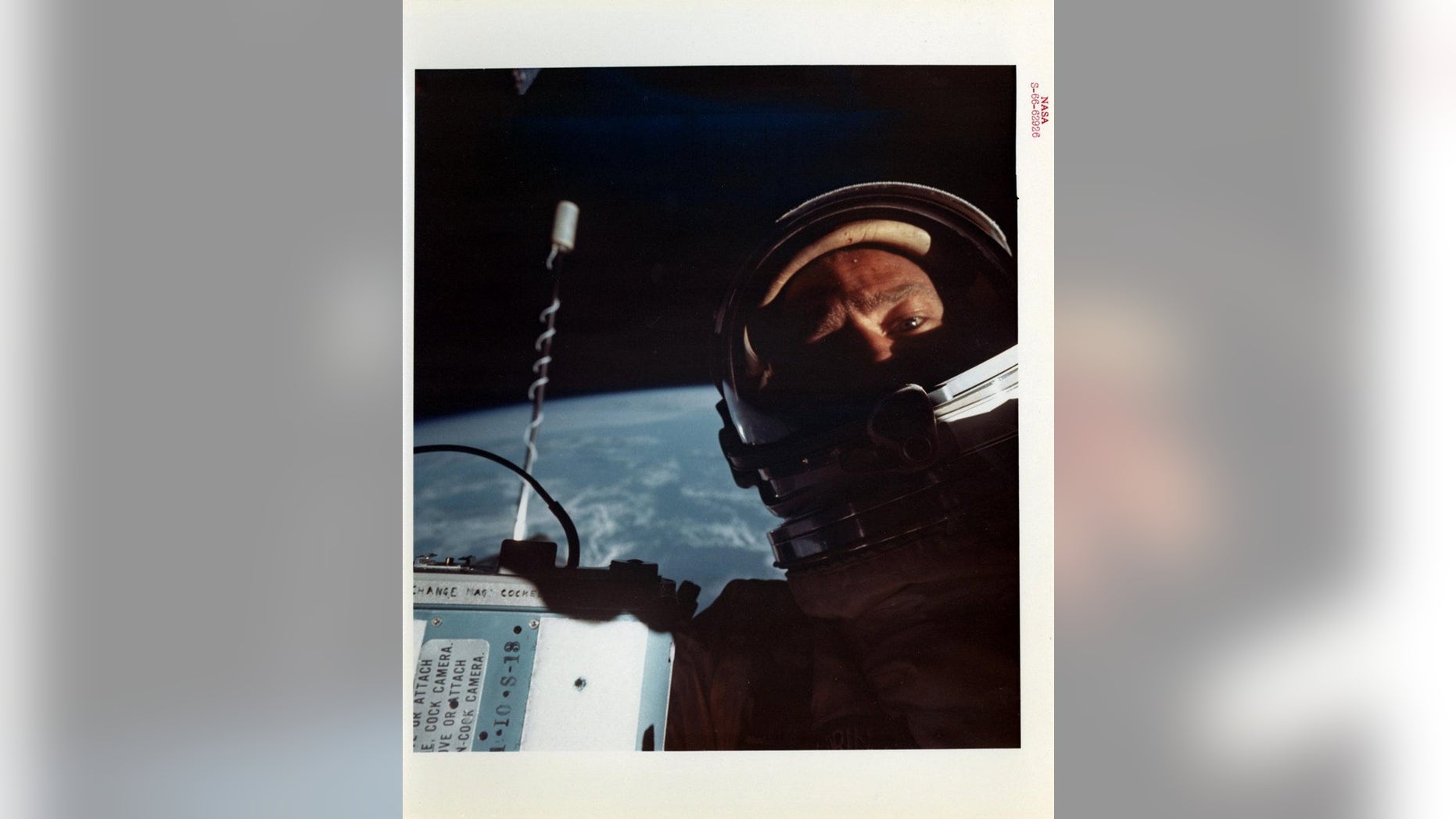 Buzz Aldrin may have been the second man to walk on the Moon, but the national treasure was the first person ever to take a selfie in space. And he's not letting anyone forget about it.
Twitter user Fred Boness said that he "would've loved to see" Buzz Aldrin tweeting from the Moon, saying it alone would've made the trip worthwhile.
Showing off his quick wit, the 88-year-old former astronaut and Command Pilot in the United States Air Force was quick to tell Boness and the rest of Aldrin's 1.4 million Twitter followers that he took the first selfie space, apropos of Thursday's #NationalSelfieDay.
NASA UNVEILS BOLD NEW PLAN TO PROTECT EARTH FROM ASTEROIDS
"No tweets but I did take the first selfie!" Aldrin wrote. "In, from space! That was one expensive selfie stick!"
The picture was taken on the Gemini 12 mission in 1966, which was Aldrin's first venture into space, three years prior to joining Neil Armstrong as the first men to set foot on the Moon.
In 2016, Aldrin spoke to Fox News about how he and Jim Lovell, best known for being the commander of the ill-fated Apollo 13 mission, took the first selfie in space.
"So we had the camera and we couldn't shoot this through the window. It had to be mounted on the space craft, firm, so it wouldn't be shaking," Aldrin told Fox News. "And Jim Lovell would carefully point in the right direction, shut off the thrusters so that they wouldn't flash during the time of exposure."
Aldrin continued: "I took a few pictures of things as we went over. And then I thought, I wonder if this could take a picture of me with the ultraviolet film. So I turned around, clicked the camera and it turned out pretty good!"
In 2015, Aldrin's intergalactic selfie went up for auction, selling for $9,200.
To put it succinctly: that's one small snap for man, one giant Instagram-worthy moment for mankind.
Follow Chris Ciaccia on Twitter @Chris_Ciaccia