Blackberry Maker Planning a Tablet Computer?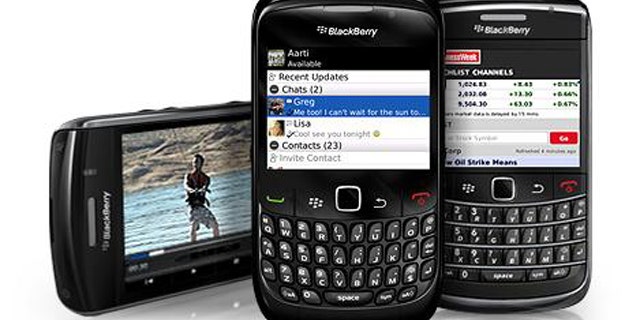 Research In Motion is readying a slate of new devices and software as it looks to keep its BlackBerry smartphone from losing more ground to touch-screen devices like Apple's iPhone and iPad.
RIM is testing a touch-screen smartphone with a slide-out keyboard, according to people familiar with the device. The phone runs on a new version of the BlackBerry operating system and works much like an iPhone, letting users swipe through screens and expand images with their fingers, these people say. It also has a universal search bar that lets users scour all the phone's data and some data online as well, these people say.
RIM is also experimenting with a tablet device to serve as a larger-screen companion to its BlackBerry phone, say people familiar with RIM's plans. That device, which is in an early stage of development, will connect to cellular networks via a BlackBerry phone, these people say. It could come out as soon as the end of the year, these people say.
A RIM spokeswoman said the company doesn't comment on rumors and speculation. RIM executives have said they will ship a phone running a new operating system and a new Web browser in the quarter ending Sept. 30, but haven't provided details of the device. They haven't discussed plans for a tablet.
The new offerings come as the Waterloo, Ontario, company, which has long led the U.S. market for smart-phones, faces increased competition from devices built by Apple and those that run on the Android operating system from Google Inc. On June 24, Apple will release the latest version of its smartphone, the iPhone 4.