AT&T's first DirecTV offer is a nationwide TV-and-phone promo for $200 a month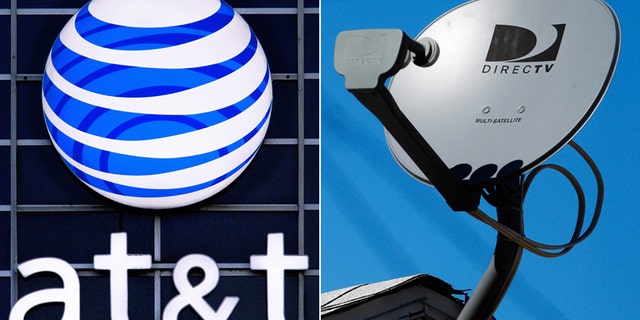 It's not even two weeks since the Federal Communications Commission green-lighted AT&T's $48.5-billion takeover of DirecTV and the carrier is already rolling out details on a bunch of plans to tempt customers.
Offering what it's describing as "the first-ever nationwide package of TV and wireless services," AT&T's initial All in One promotional plan comprises a basic TV service for four receivers through either DirecTV or U-verse, four smartphone connections with unlimited talk and text, and 10GB of shared data for $200 a month for the first year.
Related: Comcast's $45.2 billion bid for Time Warner Cable denied by FCC
To jump on board and bag a saving of $600 over the first 12 months, you'll need to sign up between August 10 and November 14 and agree to a one- or two-year contract.
The wireless giant said new DirecTV subscribers can access programming immediately on their mobile devices via a "walk out and watch" experience offered at the point of sale, meaning they can view content right after leaving the store as they wait for the TV service to be installed.
Outside of the promotional offer, four other TV-only plans start at $50 a month, topping out at $125 depending on the channel package. For an extra $160 a month you can add AT&T wireless services that inlcude 10GB of shareable data and unlimited talk and text for four phone lines.
AT&T's broadband service can also be tagged on at a cost of between $30 and $50 a month depending on speed.
Related: AT&T goes on a journey with its first self-branded tablet
Brad Bentley, AT&T's chief marketing officer, said today's announcement is "the first of many planned moves to enable our customers to enjoy a premium entertainment experience almost anywhere," adding that the company is determined to "deliver more TV and entertainment choices to more screens -- when and where our customers want it."
The takeover of DirecTV by AT&T makes it the nation's biggest pay-TV company. But its size goes well beyond that, as its customer base of 55 million users in not only the U.S. but also Latin America and the Caribbean now make it the biggest pay-TV company on the planet, too.