Attack of the Tablet Clones May Threaten iPad's Dominance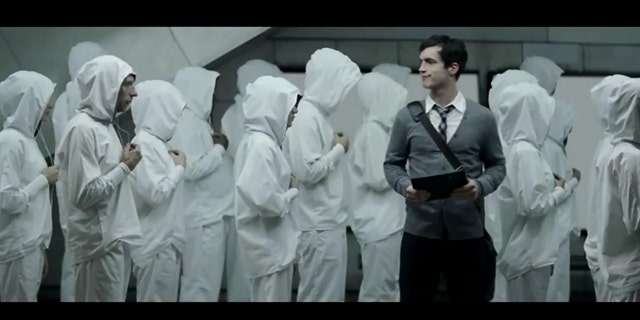 An army of clones is massing ... but the Force remains strong at Apple.
Apple is about to unveil an update to its popular iPad, according to a flurry of rumors online. The next-generation Apple tablet -- smaller, sleeker and cheaper -- will reportedly be announced in February and released in March.
It won't be alone. The great tablet clone wars are about to begin.
A late February launch of the much-hyped Motorola Xoom tablet is all but confirmed courtesy of a leaked ad, revealing not only the Xoom's price and launch date but also the fact that it comes with a mandatory data package. Meanwhile, sales of the Samsung Galaxy Tab have been brisk, and Google last week unveiled Honeycomb, the operating system that will power the upcoming platoon of iPad lookalikes.
Tech analysts believe consumers will arm themselves in droves with tablets. Research firm iSuppli now anticipates that nearly a quarter billion tablets will be sold in 2015. UBS Investment Research thinks Apple alone will sell 28 million iPads in 2011 -- so many that the company will dent sales of cheaper PCs.
And other manufacturers are panting to jump into the fray.
The army is led by the Xoom, which many believe is the clone army's best hope to eat into the iPad's lead -- and its 10 million in sales so far. The Xoom will be available February 24th, according to a Best Buy ad leaked to Engadget, and will cost $799.99 -- $100 more than previously predicted.
The ad leak comes just one day after Motorola launched a Super Bowl commercial dubbed "Empower the People," a spot that evoked Apple's original and iconic "1984" ad -- while reversing the roles. The commercial portrays Apple as the old guard, its users stuck in a monotonous sea of white hoodies and white earbuds, while the only outlier is a scruffy young man sporting Motorola's Xoom tablet.
On paper, the Xoom looks like a winner, with its dual-core processor, 10.1" screen, and an HD camcorder. But whether consumers will flock to a first-generation gizmo with a hefty price tag remains to be seen.
Meanwhile, the most recent wave of iPad 2 rumors has reached fever pitch. According to iLounge, an enthusiast site dedicated to Apple happenings, the latest generation of the tablet that defined the industry will include a new carbon-fiber body, come in a smaller 7" model, and use special radio chips that could support a slew of complex wireless accessories.
The iPad 2 may also include stylus support, as well as a front-facing camera for FaceTime video chat.
Tech news site CNET feels the timing makes sense in light of Verizon's announcement of the iPhone 4, which will launch this Thursday.
"Normally Apple tends to announce next-gen iPhone and iPad models in January (and June), but we didn't get anything truly new last month," wrote blogger Rachel King. "It's possible that Apple didn't want to overshadow this news, thus holding off the iPad 2 until after February 10 when the Verizon iPhone hits shelves."
Regardless of all the competition, Computer World is confident the new iPad will succeed, after sifting through the latest rumors.
"iPad 2.0 is coming and where v. 1 was magical, v. 2 could be poetry, maybe, just believe," blogged Johnny Evans, admittedly a longtime Apple fan.
"We'll see Apple sell at least five million of these in the first few months."