Atari games unearthed from landfill now for sale on eBay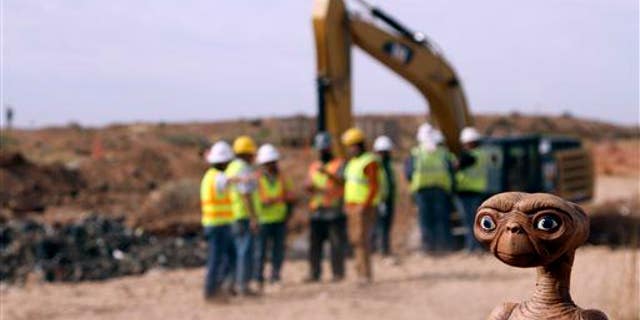 It may be widely considered the worst video game ever made—so bad it's tied to the eventual demise of Atari—but still, not everybody owns "E.T. the Extra-Terrestrial," especially a copy straight from the famous "Atari Dump" with a property tag, certificate of authenticity, and a pamphlet with photos from 1983 and this year's dig.
So the city of Alamogordo, NM, where documentary companies spent $50,000 on the mass excavation of a landfill earlier this year to find the games, has turned to eBay to sell some of the copies of "E.T.," as well as "Asteroids," "Defender," "Warlords," and "Missile Command," reports GameSpot.
The city is selling the games through the Tularosa Basin Historical Society (as well as setting aside several hundred copies for museums), and bids for some of the games are already as high as $600.
Sixty different game titles were unearthed, and 171 copies of "E.T." were found, reports CNET. (The most popular title? "Centipede," with 190 copies dug up.) After the initial auction wave, the city plans to sell 70 more copies of "E.T." "Then that is it," the city writes.
"This will never occur again." (City documents show that more than 1,300 games were found in total.)
This article originally appeared on Newser: Atari Games Delivered From Landfill to eBay
More From Newser