Asthma Health app harnesses the power of Apple's iPhone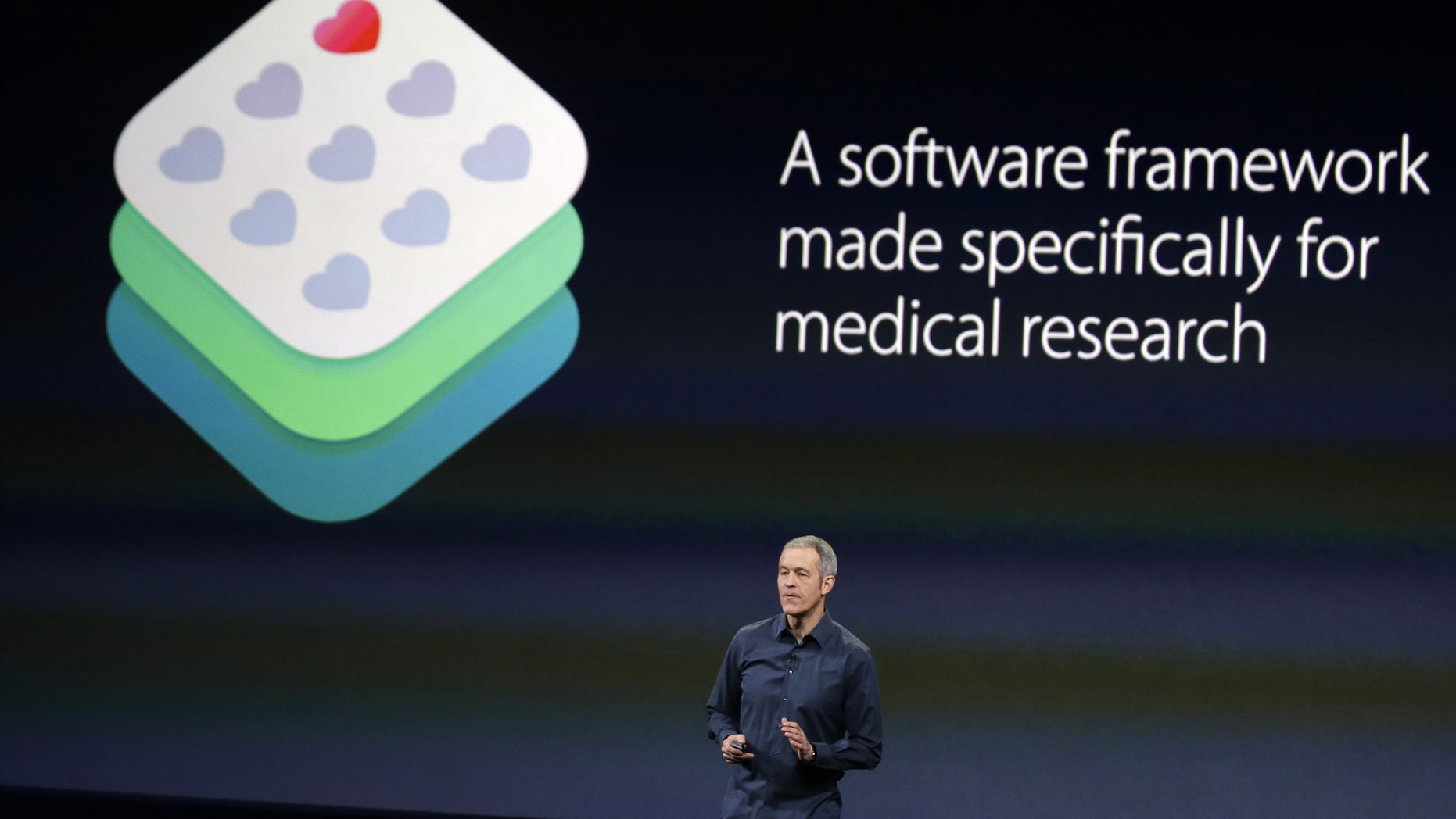 A new app developed by the Icahn School of Medicine at Mount Sinai in New York and LifeMap Solutions aims to revolutionize asthma research by harnessing the power of Apple's iPhone.
The Asthma Health app was one of a number of medical research apps unveiled during Apple's "Spring Forward" event on Monday. Using the tech giant's new ResearchKit open source software framework, the app aims to make it easy for asthma sufferers to participate in research studies via their iPhones.
"In order to get a handle on these complex diseases like asthma, you need to engage with a much larger population than you would have to in a classic research study," Eric Schadt, professor of genomics at the Icahn School of Medicine told FoxNews.com.
The professor explained that 2,500 people downloaded the app and enrolled in the study on Monday alone. "It's astonishing – it would take most academic researchers one to two years to get to that scale," he added.
The research project, which also involves Weill Cornell Medical College in New York, aims to track individuals' asthma symptom patterns and potential triggers so that treatments can be improved.
The app uses Apple's Health Kit, a tool for developers that lets health and fitness apps work together. When granted permission by the user, the Asthma Health app accesses data from Health Kit to track, for example, asthma inhaler use measured by third-party devices and apps. It can also take advantage of the iPhone's features such as GPS sensors to gather other relevant health data, according to the developers.
Schadt told FoxNews.com that the app can pull in data from wearable fitness devices, while also providing the user with information on pollution and pollen levels. "It's all integrated to create a more holistic view of what you're encountering in your day to day environment," he said. "The more data feeds, the more devices you're wearing, we can aggregate that information."
Data privacy is obviously of critical importance in the medical arena. Schadt told FoxNews.com that users' research data are encrypted and held in secure cloud-based storage, meeting industry standards and are compliant with the Health Insurance Portability and Accountability Act (HIPAA).
The genomics professor also reiterated the privacy message delivered by Apple during its launch event earlier this week.
"Apple doesn't touch the data – they have no access to the data," he said.
The app is the first of a series of disease-related medical research apps that the Icahn School of Medicine plans to develop, reaching across the globe to recruit research volunteers.
A host of other medical research apps using Apple's ResearchKit were launched at Apple's "Spring Forward" event on Monday, encompassing breast cancer, cardiovascular disease, diabetes, and Parkinson's disease.
Follow James Rogers on Twitter @jamesjrogers