April Fool's Day 2011: The Best Gags on the Internet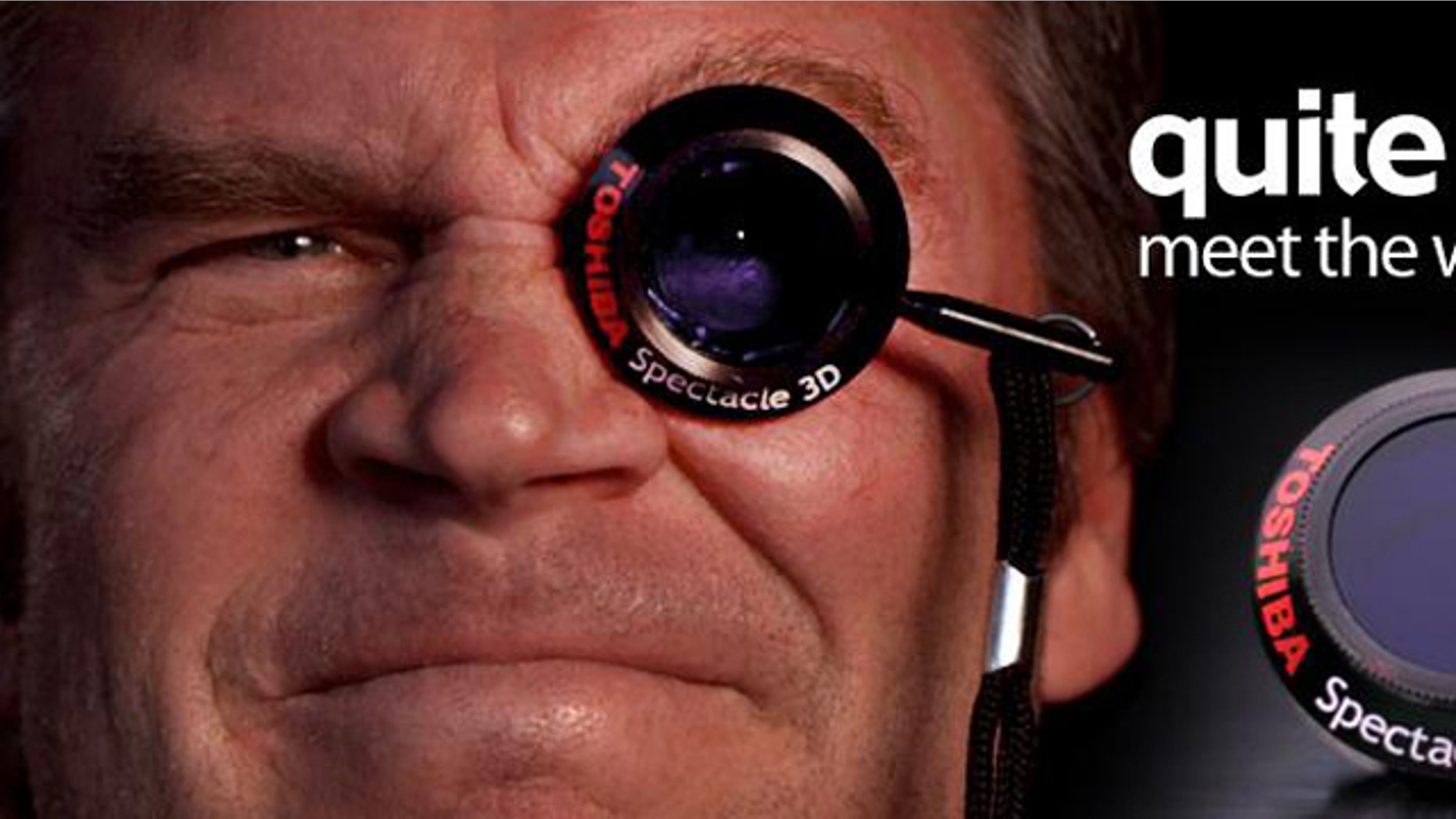 The joke's not on you -- it's online.
It's April Fool's Day all over the Internet. To celebrate the day, technology makers and the pundits who cover them have unveiled a wealth of clever pranks. Here's the best of the bunch.
Dying to experience 3D television, but limited by your eyesight? You'll love the world's only 3D monocle, newly unveiled by Toshiba. The company's product claims to offer "one-eyed 3D so real, you'd think you were using both eyes!"
Accessories for the monocle include a handy strap in luxury chain and a Spec-Pouch so you can carry your Spectacle anywhere.
Got an iPad? The staff of PCMag.com has unveiled its newest site: PostPCMag.com -- a celebration of the dizzying ascent of the tablet computer -- and of course, Apple's wonder device. News stories on the new site lampoon the iPad's dominance, noting that "iPads Account for 99.9% of all Tablets Bought" and "HP WebOS Event Attracts 3 Reporters."
One asks, "HP TouchPad … God, Does Anyone Care?"
Google has jumped into the fray as well, with a job listing for a Google Autocompleter. Yes, it's just as you suspected: Every time you type words into Google's search engine, someone instantly provides suggestions for your incomplete thoughts.
"As a Google Autocompleter, you'll be expected to successfully guess a user's intention as he or she starts typing instantly. In a fraction of a second, you'll need to type in your prediction that will be added to the list of suggestions given by Google," the site reads.
"Don't worry, after a few million predictions you'll grow the required reflexes."
The company has a second new product as well, unveiling a new Gmail Motion service through a link on the company's homepage. The beta software promises a new way to communicate: "Now you can control Gmail with your body."
"Familiarize yourself with some of the basic functionality of Gmail Motion using this printable guide of sample gestures. With it, you'll be able to start writing and responding to emails -- with your body -- in no time," the site suggests.
ThinkGeek, the well known purveyors of high-tech gadgets, have released a slew of fake gear. Humorous fake gadgets the company has "invented" in past years have actually become real products, notably a Star Wars themed sleeping bag that apes Luke Skywalker staying warm inside the belly of his Tauntaun.
This year's crop of unreal products includes edible gummy iPhone cases, Angry Birds-themed pork rinds ("the explosively delicious treat that stays crunchy, even in milk!") and arsenic-based sea monkeys -- lampooning NASA's recent claim of the discovery of an alternate form of life based on the element.
YouTube has a new feature it has unveiled in time for April Fool's as well: a 1911 function that transports any video "back in time to YouTube's earliest days, when videos were sent to us for uploading via horse-drawn carriage." It makes your favorite clips refreshingly grainy and sepia-toned.
London's papers have gotten in on the fun as well. The Independent unveils the news that soccer star Ronaldo has been sold to Spain to pay off the country's national debt, while The Sun tells of a stunning new lawsuit: a 13-year-old boy accused of assault with marshmallows.
And in other news from the U.K., Virgin's Richard Branson announced today that he's bought the former planet of Pluto. The businessman hopes to reinstate Pluto's planetary status by developing a special vehicle that will fly to the heavenly body and "bulk up" its planetary mass.
Sir Richard Branson said: "Virgin has expanded into many territories over the years, but we have never had our own planet before. This could pave the way for a new age in space tourism."
Did we miss a great joke? Let us know by adding a comment!