Apps to slash your cell phone bill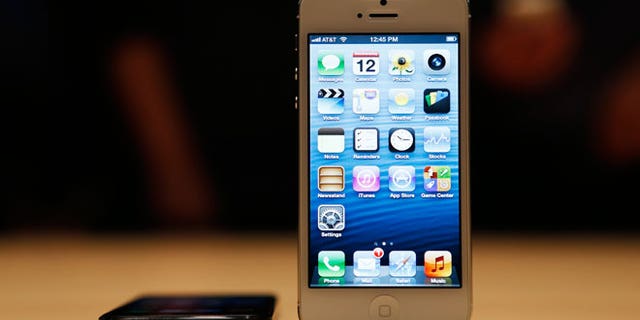 Your smartphone is chock full of exciting features. Unfortunately, you'll pay big to use them.
You don't have to cut back on your phone's services for fear of a giant monthly bill, though. There are plenty of apps that can help you save on the features you love.
Viber allows you to make free calls with your existing phone number. No registration or login is needed.
It uses cellular service or Wi-Fi, so you choose which works best for you. Although you can make calls only to existing Viber users, the app boasts 40 million users.
Another app that's great for free calls is Skype. Unlike Viber, you can place voice calls to people who don't use Skype, but there will be a small fee.
The app works just like it would on your computer. In fact, you can place a call to a computer - not just other smartphones - with the Skype app. If you don't feel like talking, Skype offers instant messaging features at no charge.
One thing Skype can't do on mobile devices is video conferences. That's where Fring steps in -- it allows you to host a video chat with multiple friends at no charge!
You can talk with three other Fring users on Android or iPhone - it even works on the iPod touch! Like Skype, it offers text chat and one-on-one video calls over cellular or Wi-Fi, as well.
Calls aren't the only drain on a bill. Texting - whether you pay by the message or have an unlimited plan - can bloat a bill. That's what the aptly named TextFree helps solve.
This app gives you a new phone number and allows you to text absolutely free. You aren't limited to other TextFree users, and you can even text your friends in Canada.
If you want an app that combines texting with voice calls, textPlus is for you. It offers most of same features as TextFree, but adds voice calling to other textPlus users for a small fee. Of course, the app offers frequent free-minute giveaways, if you're patient.
You'll have a new phone number, just like TextFree. textPlus also offers mass texting of multiple numbers and a chat function to talk to other textPlus users. You can even send short voice messages - just like the old days of walkie-talkies.
If you want to send messages with your current number, WhatsApp Messenger is the one for you. It uses your current number and scans your existing contacts for other WhatsApp users.
It works less like a texting service and more like an IM service. If you're familiar with Windows Live or AIM, this app will feel similar. Like those services, your friends will need an account to chat with you.
Most of these services limit you to connecting with other users. Make sure you tell your friends about them. It shouldn't be too hard to convince them to sign up once they know how much they can save!
Additionally, be careful when using these apps over your cellular connection. You're still paying for data use, and that can add up quickly. I recommend using Wi-Fi whenever possible.
Kim Komando hosts the nation's largest talk radio show about consumer electronics, computers and the Internet. Get the podcast or find the station nearest you at www.komando.com/listen. Subscribe to Kim's free e-mail newsletters at www.komando.com/newsletters. Copyright 1995-2012, WestStar TalkRadio Network. All rights reserved.