Apple's WWDC event: Software and service upgrades on deck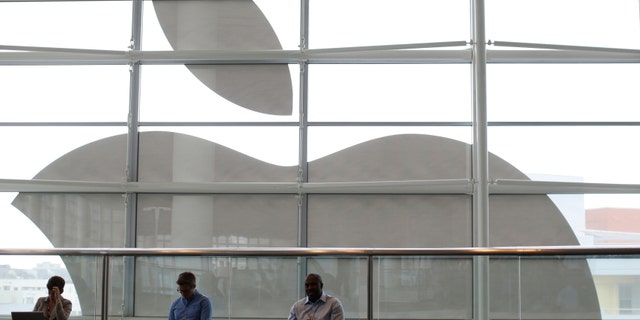 NEWYou can now listen to Fox News articles!
Apple's Worldwide Developer Conference (WWDC) kicks off in San Francisco Monday with the tech giant expected to unveil a host of enhancements to its software and services.
The Cupertino, Calif.-based firm made its last major hardware launch in March when it unveiled the new iPhone SE and 9.7-inch iPad Pro. Experts think that Apple is unlikely to make any big device announcements at WWDC with Apple typically using the annual event to update its software efforts.
"We expect Apple to take its digital matrix to the next level with software updates, including iOS 10, OS X 10.12 (or macOS), watch OS 3 and tvOS 10, combined with potential framework updates around HomeKit, HealthKit, CarPlay and more," explained Drexel Hamilton analyst Brian White, in a recent note.
Related: Apple unveils new iPhone SE and 9.7-inch iPad Pro
Digital Trends reports that Siri may get improved natural language recognition technology with iOS 10, and there are rumors of announcements around the service's support for third-party apps.
"Apple has acquired a variety of companies with expertise in artificial intelligence recently, and among them is VocalIQ, which specializes in conversational voice interactions," explained Jan Dawson, chief analyst at Jackdaw Research, in a recent blog post. "I would expect significant improvements in natural language processing including multi-step conversations to be announced at WWDC, which should move Apple forward in a big way in this area."
"In our view, a clear focus of WWDC will be around expanding the breadth and depth of Siri that remains just a shadow of what it could be if third-party apps were able to develop around this innovation," noted Drexel Hamiltion's White, in his report. "Moreover, the Mac portfolio seems ripe for Siri and the early success of the Amazon Echo should accelerate Apple's creative juices around how Siri can be leveraged in the future."
Related: Computex 2016 highlights
Citing the Asus Zenbo personal robot that was on show at Computex recently, White says he would like to see Apple eventually introduce a Siri-enabled personal robot.
There have also been rumors that Apple could launch Siri-enable smart home technology at WWDC that would compete with Amazon Echo and Google Home.
Apple Music, iTunes and Apple Pay may also be in line for makeovers and enhancements. "We believe there is a big opportunity to improve the aesthetics and intuitiveness of Apple Music. Same goes for iTunes," wrote White. "In terms of Apple Pay, a couple of drawbacks remain, including the inability to make purchases on the web and engage in person-to-person payments but this could change at WWDC."
Related: Man dressed as Apple Genius steals $16,000 in iPhones from Apple store

The WWDC keynote starts at 1 p.m. ET Monday.
Apple has not yet responded to a request for comment on this story from FoxNews.com.
Follow James Rogers on Twitter @jamesjrogers