Apple's HomePod speaker looks like a flop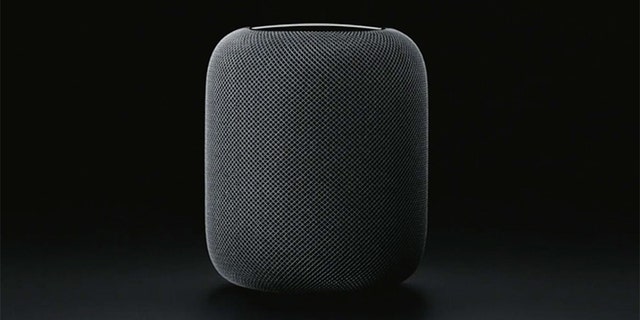 NEWYou can now listen to Fox News articles!
Apple's HomePod is in trouble.
Apple Stores have seen their inventories of the flagship smart speaker gather dust as demand has slowed, according to Bloomberg.
The $349 home speaker — which has Apple's Siri voice assistant built in and is meant to compete with Amazon's Alexa-powered Echo speakers — has seen such bad sales that Apple has cut orders from its Chinese suppliers, according to Bloomberg.
The HomePod, which was released in January, captured only 10 percent of the smart speaker market during its first 10 weeks in stores, according to market research firm Slice Intelligence, while Amazon's Alexa-powered Echo line captured 73 percent and the Google Home speaker took 14 percent.
The report cited Apple Store workers who said some locations sell fewer than 10 HomePod speakers a day.
The HomePod's weakness is that its Siri and Apple Music exclusivity make it a hard sell as a smart speaker for anyone who isn't fully invested in Apple's ecosystem. The Google Assistant and Amazon's Alexa are both more useful than Siri at this stage of the game, according to gadget reviewers.
In what looks like an attempt to close the gap, Apple last week poached Google's former head of search and artificial intelligence, John Giannandrea, who played a crucial role in beefing up the Google Assistant's brains.
Apple shares were up as much as 1.4 percent Thursday morning, at $174.79 at 11:20 a.m.
This story originally appeared in the New York Post.