Apple Watch's shortfall: battery life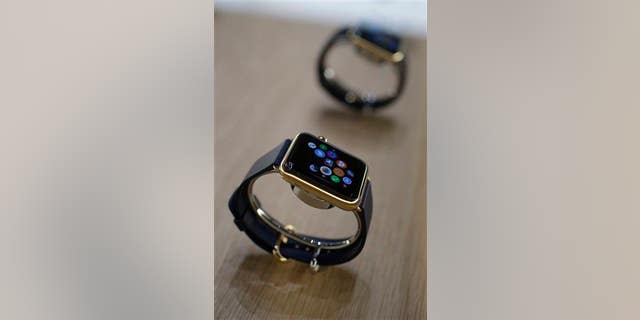 The coming Apple Watch is winning mostly positive reviews for being smart, lightweight, and chock full of useful apps. But critics aren't being so kind about its battery life: Users will have to charge it once a day.
Officially, Apple says this is no big deal, that people will be able to easily take care of it at night. But Re/Code reports that the company isn't happy and is working on modifications ahead of next year's launch to try to extend the time between charges.
"It's a little surprising to me," one analyst tells the Wall Street Journal. "I thought they were targeting at least a couple of days of usage." In an otherwise positive review of the $349 watch at the Guardian, Charles Arthur says that while people are used to charging their phones every night, this might be different.
"Fashionable or not, a watch that needs constant recharging isn't a watch, it's a burden," he writes. "On such seeming irrelevances may hang its success." On that fashionable note, Leonid Bershidsky at Bloomberg writes that the watch isn't merely non-geeky, it's downright beautiful.
But we're not sure how Steve Jobs would feel about this line from the financial writer: "Apple established itself as the world's biggest fashion company by releasing a smartwatch that is more about beauty and variety than about technology." (Apple Pay, meanwhile, is getting rave reviews.)
More From Newser