Apple Updates iPhone Software to 4.0.1, Doesn't Correct Signal Problems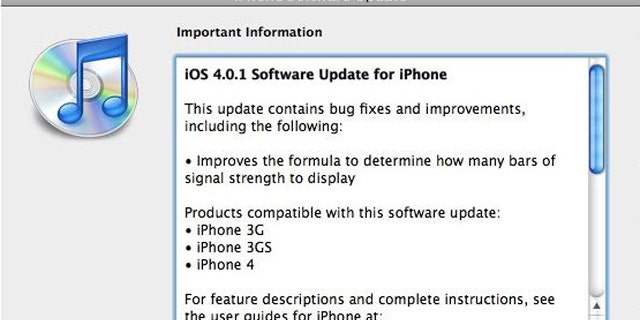 Apple has released an update to the software powering its iPhone that claims to more accurately display signal strength -- but doesn't address the widely reported problems with the popular cell phone's antenna.
Apple released iPhone OS 4.0.1 Thursday afternoon. According to the release notes for the update, it "improves the formula to determine how many bars of signal strength to display."
The effects of the update on signal quality have yet to be tested by third-party analysts.
Apple had announced its plans to issue the patch in a press release issued on July 2. The press release noted that "we are adopting AT&T's recently recommended formula for calculating how many bars to display for a given signal strength. The real signal strength remains the same, but the iPhone's bars will report it far more accurately, providing users a much better indication of the reception they will get in a given area."
Users of the new update will notice, according to Apple, that bars 1, 2 and 3 are a bit taller so they will be easier to see." Since this mistake has been present since the original iPhone, this software update will also be available for the iPhone 3GS and iPhone 3G, Apple added.
Late Wednesday night, the company announced that a special press conference will be held on Friday to address the problems customers are experiencing. However, an Apple spokesman declined to give further details, including whether the conference will address the new model's reception problems.