Apple shows off new Macs, iPads in massive new update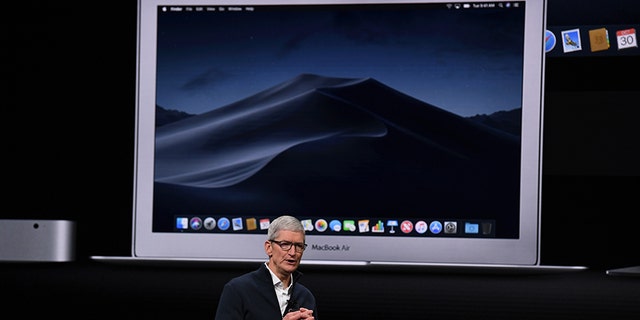 Apple unveiled new versions of its iPad Pro and refreshed its Mac lineup in time for the busy holiday shopping season, as it looks to capture more of consumers' technology budgets.
"Apple's focus has always been on providing people to unleash their creativity and talk about our most creative products," CEO Tim Cook said during the keynote presentation.
Mac update
At the event at the Brooklyn Academy of Music on Tuesday, Cupertino, Calif.-based Apple showed off its new MacBook Air with Retina display, which Cook described as "the most beloved notebook ever." In addition, the new MacBook Air has a much slimmer bezel, with 50 percent narrower borders, a 13.3-inch display and four times the screen resolution. It will also come with Touch ID for enhanced security, USB-C ports, up to 16GB memory, up to 1.5TB SSD drive and has a better audio performance than the previous version. The new notebook has the same battery performance of the previous version, but now has 13 hours of movie playback time and is 17 percent smaller than the previous version, weighing just 2.75 pounds. Pricing for the devices starts at $1,199 with orders starting today. Availability is Nov. 7.
IOS 12 STOPS POLICE FROM UNLOCKING YOUR IPHONE
Apple also showed off the next-generation version of the beloved Mac Mini, which had not been updated since October 2014. The new version will come in space grey and contains 6 core and quad-core processors, making it five times faster than the previous version, "taking performance to a whole new level," Apple said during the presentation. It will also contain up to 64GB of memory, the T2 security chip (also included in the new MacBook Air), 60 percent better graphics and Intel's 8th generation chip. It will start at $799 and, like the MacBook Air, can be ordered starting today and is available for sale on November 7.
Though not mentioned at the event, Apple also said the MacBook Pro would be getting updated graphics, which Apple says will "deliver up to 60 percent faster graphics performance."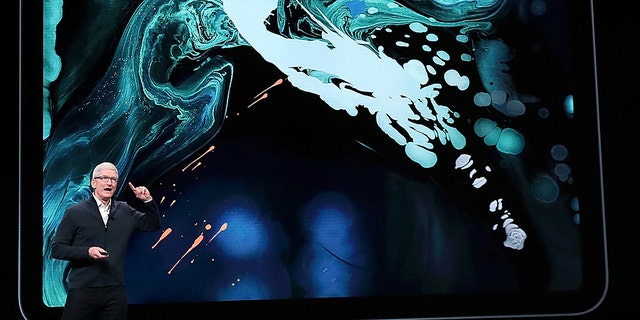 iPad refresh
Although the iPhone is Apple's largest business segment, it still relies on the aforementioned Mac and the iPad to appeal to a wider audience. In its most recent quarter, Apple sold 3.7 million Macs and 11.5 million iPads, respectively.
APPLE REVEALS SECRET IPHONE SECURITY TRICKS YOU NEVER KNEW EXISTED
The tech giant showed off a new version of its iPad Pro, which contains Face ID for enhanced security and runs on the A12X Bionic processor. The new tablet, which goes on sale on November 7, will contain a liquid Retina Display (the same used in the iPhone XR), has no home button and supports both USB-C and the new version of the Apple Pencil. It starts at $799 for the 11-inch version and $999 for the 12.9-inch version.
Apple's business
This holiday shopping season is expected to be a busy one, despite the prospects of tariffs being placed on consumer electronics. The National Retail Federation expects holiday sales will rise between 4.3 percent and 4.8 percent to be between $717.45 billion and $720.89 billion.
Apple will release its fiscal fourth-quarter results after the market close on Nov. 1. Analysts polled by FactSet are expecting the world's most valuable company to earn $2.78 per share on $61.43 billion in revenue, aided in part by the release of its new iPhones, including the iPhone Xs and iPhone Xs Max.
Fox News' James Rogers contributed to this story. Follow Chris Ciaccia on Twitter @Chris_Ciaccia