Apple receives Senate inquiry on Face ID privacy concerns
NEWYou can now listen to Fox News articles!
Despite trying to assuage fears its new facial recognition technology, known as Face ID is safe and secure, Apple has received an inquiry from the U.S. Senate about just how safe it really is.
In a letter addressed to Apple CEO Timothy D. Cook, Sen. Al Franken, D-MN, notes that while details of the highly-anticipated iPhone X, which uses Face ID and its unlocking capabilities are still emerging, he is "encouraged by the steps that Apple states it has taken to implement the system responsibly."
Despite that, some questions still remain.
WILL APPLE'S FACE ID HELP COPS UNLOCK YOUR IPHONE?
"However, substantial questions remain about how Face ID will impact iPhone users' privacy and security, and whether the technology will perform equally well on different groups of people," the former "Saturday Night Live" cast member turned politician wrote in the letter. "To offer clarity to the millions of Americans who use your products, I ask that you provide more information on how the company has processed these issues internally, as well as any additional steps that it intends to take to protect its users."
Franken is the Chairman of the Senate Judiciary Subcommittee on Privacy, Technology and the Law.
In a statement to Fox News, Apple said: "Our teams have been developing the technologies behind Face ID for several years, and our users' privacy has been a priority since the very beginning."
The company added, "We're confident that our customers will love using the feature and find it an easy and natural way to unlock their iPhone X. We will offer more details on Face ID as we near the product's availability."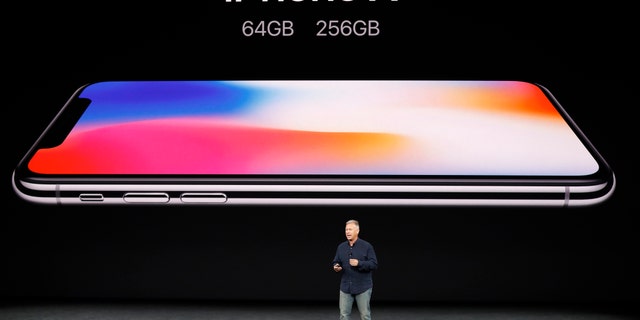 Mike Kail, Chief Technology Officer at cloud-based security company CYBRIC said that he believes Apple takes "privacy and security extremely seriously," and he places "implicit trust" in the company.
Kail added that with Apple storing the facial credentials on the device itself, it "adds a bit of 'multi-factor authentication' to the solution as the hacker would need to physically have your device to access that, and provided you take other security measures such as 'Find My iPhone' and remote wiping, that should help alleviate some of those concerns."
During the iPhone launch event, Apple senior vice president of marketing Phil Schiller said that the facial recognition technology can adapt as your face changes. "Face ID learns your face. It learns who you are," said Schiller. This includes changes such as growing facial hair, wearing makeup or other alterations people might make to their face.
Franken, however, has specifically asked Apple to answer 10 questions, including issues like where Apple obtained the 1 billion images it used to develop the Face ID algorithm, steps it took to ensure the system was trained on a diverse set of faces and how Face ID can recognize an actual face, as opposed to a photo.
Also included in the list are questions such as:
In order for Face ID to function and unlock the device, is the facial recognition system "always on/5 meaning does Face ID perpetually search for a face to recognize? If so:
a. Will Apple retain, even if only locally, the raw photos of faces that are used to unlock (or attempt to unlock) the device?
b. Will Apple retain, even if only locally, the faceprints of individuals other than the owner of the device?
What safeguards has Apple implemented to prevent the unlocking of the iPhone X when an individual other than the owner of the device holds it up to the owner's face?
How will Apple respond to law enforcement requests to access Apple's faceprint data or the Face ID system itself?
IPHONE X: HOW DOES IT STACK UP AGAINST THE GALAXY S8?
Apple addressed some of these issues during the event, with Schiller saying that just holding the iPhone X up will not work if it's not properly aligned with a person's face. "If your eyes are closed, if it's not lined up, it's not going to work," the Apple executive added.
Schiller also said the company worked with Hollywood makeup artists and professional mask makers to thwart users trying to game the system. It also makes use of the iPhone X's infrared camera, its A11 Bionic processor, as well as a heavy emphasis on machine learning, going so far as to create a neural network for the iPhone X that creates a mathematical model of a person's face.
Apple touted the security of its new Face ID compared to the previous method for unlocking iPhones, known as Touch ID. Apple said the chances of someone being able to unlock your phone with Touch ID, which utilizes a finger print, is 1 in 50,000. With Face ID, it's 1 in 1 million.
The Cupertino, Calif.-based tech giant has also worked to make its upcoming mobile operating sytem, iOS 11 extraordinarily secure. If law enforcement wanted to do a forensic search on iOS 11, they would need a passcode, Nicholas Weaver, senior staff researcher focusing on computer security at the International Computer Science Institute at Berkeley, told Forbes.
The inquiry from Sen. Franken was first reported by the tech website Recode.
Follow Chris Ciaccia on Twitter @Chris_Ciaccia. This story has been updated to include Apple's response and comments from Kail.