Apple Plans Patch to Address Location-Glitch Controversy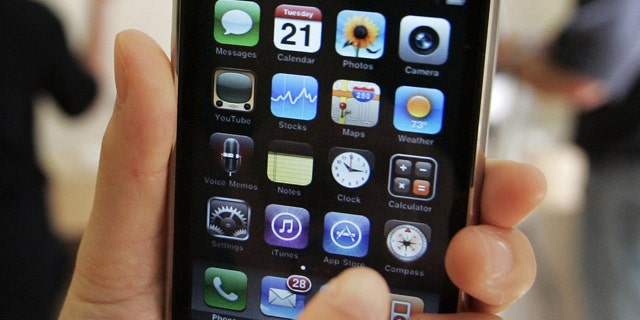 Apple has admitted that iPhones store location information and plans a patch to scale back that data collection -- but the company says widespread complaints and privacy fears mischaracterize what information is on its phones.
In a lengthy question and answer statement posted to its website, Apple said the data file uncovered by researchers and publicized last week isn't a log of a phone's location, but a list of Wi-Fi hotspots and cell towers nearby. That helps the phone figure out its location without having to listen for faint signals from GPS satellites.
Tracking is a normal part of owning a cellphone, of course. But what's done with that data is where the controversy arose.
Neither Apple nor Google immediately responded to FoxNews.com requests for additional information.
Apple's comments are the company's first comprehensive response to allegations that iPhones -- as well as Google-based Android phones -- store up to a year's worth of user-location data, reports that have drawn attention from Congress and the ire of its users.
"Apple is not tracking the location of your iPhone," the company said in an issued statement. "Apple has never done so and has no plans to do so ever."
The company claims that the location data people are seeing is a crowd-sourced database of nearby Wi-Fi hotspots and cell phone towers, collected for a new feature Apple plans to roll out in the future.
"These calculations are performed live on the iPhone using a crowd-sourced database of Wi-Fi hotspot and cell tower data that is generated by tens of millions of iPhones sending the geo-tagged locations of nearby Wi-Fi hotspots and cell towers in an anonymous and encrypted form to Apple," the company said.
"This data is not the iPhone's location data -- it is a subset (cache) of the crowd-sourced Wi-Fi hotspot and cell tower database which is downloaded from Apple into the iPhone to assist the iPhone in rapidly and accurately calculating location," the statement explained.
Apple revealed that it is also collecting anonymous traffic data to build a crowd-sourced traffic database with the goal of providing iPhone users an improved traffic service in the next couple of years.
In 2009, Google announced that it was tracking similar information on traffic congestion.
"When you choose to enable Google Maps with My Location, your phone sends anonymous bits of data back to Google describing how fast you're moving. When we combine your speed with the speed of other phones on the road, across thousands of phones moving around a city at any given time, we can get a pretty good picture of live traffic conditions," explained Dave Barth, product manager for Google Maps.
The root of the problem stems from a software bug that causes the phone to keep certain crowd-sourced data longer than necessary -- creating the illusion that the phone is saving a historical log of user whereabouts.
"We don't think the iPhone needs to store more than seven days of this data," the company added.
Apple expects to release a fix in the next few weeks that will reduce storage of information. The software giant also plans to stop backing up the file from the iPhone to the user's computer, a practice that raised concerns among security experts. Computers are much more vulnerable to remote hacking attempts than are phones.
The company also noted that future releases of its iOS software, the cache will be encrypted, adding a further layer of protection.
In an email to the Associated Press, Pete Warden -- one of the researchers who uncovered the controversial file -- said he was happy Apple wsa finally addressing the issue.
"I'm happy that Apple has answered some of the questions that I raised and I'm glad they've acknowledged they need to take steps to address these problems," he wrote. Some politicians were less forgiving.
"This has raised larger questions of how the locations of mobile devices are tracked and shared by companies like Apple and Google," said Sen. Al Franken, D-Minn., chairman of the Senate Judiciary subcommittee on privacy, technology and the law.
He plans a hearing on cellphones and privacy next month.