Apple is being hurt by rumors and its CEO isn't happy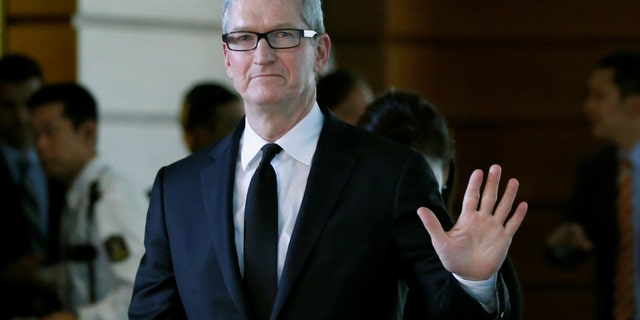 Apple CEO Timothy D. Cook stated that the iPhone rumor mill is impacting sales of the device in the short-term, as consumers wait for the latest version.
On the company's fiscal second-quarter earnings call, Cook, ever one to play his cards close to his vest, admitted that recent news reports and speculation about the upcoming iPhone, dubbed by some to be called the iPhone 8 or iPhone X, are negatively impacting sales in the interim.
"But in general, what we are seeing, we're seeing what we believe to be a pause in purchases on iPhone, which we believe are due to the earlier and much more frequent reports about future iPhones," Cook said responding to an analyst question. "And so that part is clearly going on, and it could be what's behind the data. I don't know, but we are seeing that in full transparency."
APPLE PATENTS LONG-RANGE WIRELESS CHARGING
During the quarter, Apple sold 50.7 million iPhones, below the Wall Street estimate of around 52 million, according to FactSet.
Several news reports, including ones from Bloomberg, The Wall Street Journal and others, have mentioned that the upcoming iPhone will have several new features as it keeps up with Samsung and other smartphone makers. New features such as a larger, curved screen, a stainless steel frame and augmented reality capabilities are expected.
Augmented reality, where users see virtual images overlayed real-world objects, is a technology Cook has previously mentioned in a positive light several times.
Some analysts believe the near-term weakness for Apple could become a bigger issue, especially given how well the Samsung Galaxy S8 has been received by consumers.
APPLE MAY BE WORKING ON AN ALEXA RIVAL
"In our view, the light Mar-Q iPhone results do not set the stage for double-digit Y/Y growth in units or revenue later this year," Barclays analyst Mark Moskowitz wrote in an investor note, adding that Apple could see more negative news if it "starts to lose market share momentum with Samsung back in the market with its S8."
Others, however see the issue as little more than a blip, with consumers anxiously awaiting the tenth anniversary of the iPhone.
"Our view is that [Apple] is well positioned near-term as proximity to iPhone X will capture investor attention, even if other issues emerge through the remainder of the year," Piper Jaffray analyst Michael Olson wrote to investors. "If anything, the company's admission that iPhone units are being negatively impacted by rising awareness of the next device, suggests that the potential for upside to current consensus iPhone units in the Sep[tember] & Dec[ember] quarter could be more significant than previously expected."