Apple faces iTunes patent fight with GE company, report says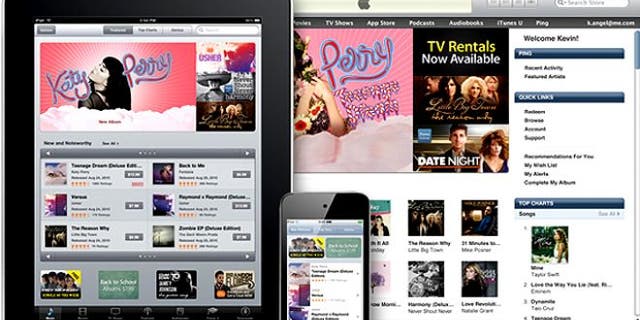 NEWYou can now listen to Fox News articles!
A General Electric-owned company is setting the stage for a courtroom battle with another American corporate icon over allegations that Apple's iTunes platform violated its patent rights, the Financial Times reported Thursday.
SightSound Technologies, which is 50 percent owned by GE, is seeking unspecified damages from Apple for alleged infringement of three patents it obtained to transmit video and audio over the internet, according to the FT.
The Pittsburgh-based company obtained the specific patents between 1993 and 1999.
SightSound, which is no longer active in online media downloads, was the first company to sell music over the web in 1995 and four years later became the first company to sell a move online, the newspaper noted.
Documents viewed by the FT reveal that the GE-backed company communicated with senior Apple executives several times when the patents were first secured and continued to correspond with the Cupertino, Calif.-based management leading up to the launch of iTunes in 2003.
SightSound reportedly contacted Apple when it secured its patents because it wanted to include the group's operating system in its download service, according to people familiar with the situation. But a deal was never struck, the FT said.
Apple has filed a counterclaim against SightSound denying the infringement allegations, the newspaper added.
GE, which bought its stake in SightSound in 2003, declined comment to the FT. Apple and SightSound also declined to comment.