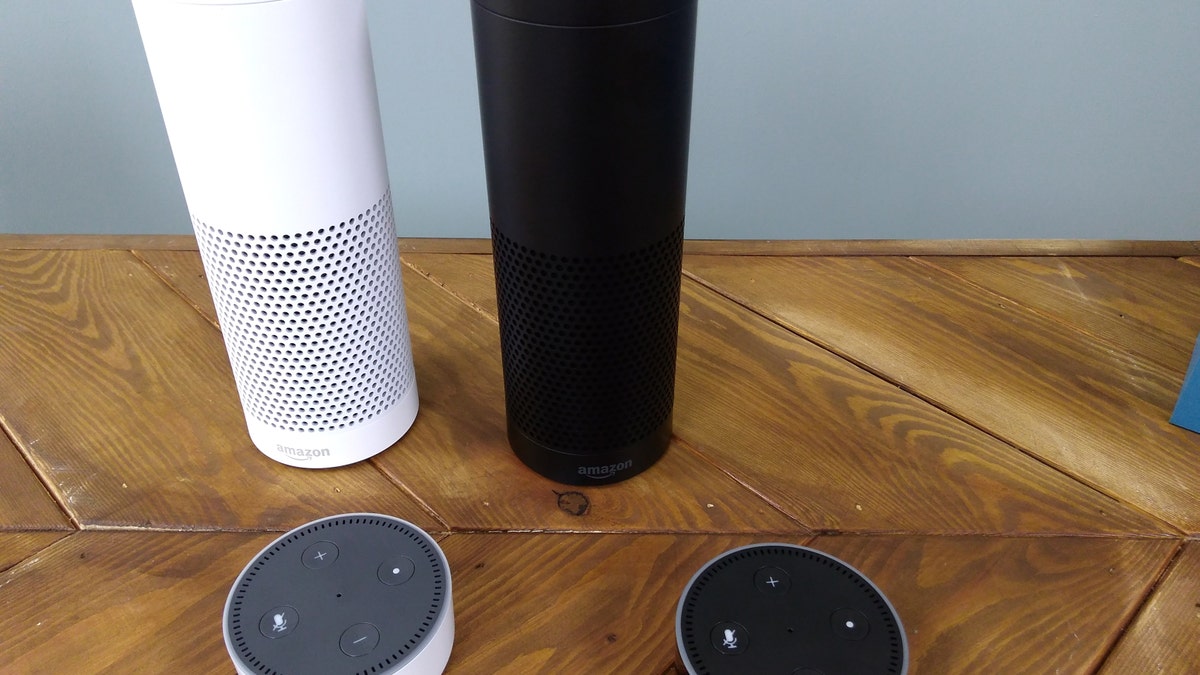 Amazon's got one. Google's about to get one. And now it looks like Apple might have one in the late stages of development, too.
The product that all of Silicon Valley seems to be focusing on is a voice-controlled speaker that's capable of carrying out tasks based on your voice command. Amazon's the leader in this space with its Echo speaker, which uses the Alexa assistant to handle everything from order pizzas to telling you about the weather. Google will soon follow suit with Google Home, an Echo-esque rival slated for release before the end of the year.
Now, Bloomberg is reporting that Apple has a speaker of its own in development. Powered by the Siri assistant, Apple's speaker has reached prototype testing, Bloomberg reports, though there's no word on a timetable for when Apple's speaker will join its rivals on retail shelves. Rumors of an Apple-built speaker along the lines of Echo have been bubbling since a report surfaced in The Information earlier this year.
When it does arrive, Apple's take on the voice-powered speaker sounds like it will have a decided focus on the smart home. Bloomberg's report says you'll be able to tell Siri to lock doors, dim or turn on lights and take control over other connected devices in your home. The Bloomberg report also suggests the things you can do with Siri on your iPhone — reading emails, sending texts and controlling Apple Music, for instance — will find their way to the speaker, too.
It's not difficult to see why having a speaker of its own would interest Apple. A Siri-powered speaker would expand the iOS ecosystem, giving all those iPhone users yet another device that can expand what their phones can do and tie them further into Apple's growing portfolio of software and services.
The product's reported emphasis on connected devices in the home is also interesting in light of Apple's ever increasing emphasis on the smart home. The company unveiled its HomeKit platform for smart devices two years ago, and this month's iOS 10 update introduced a new Home app for controlling connected devices from your phone.
One of Home's highlights is the ability to program in scenarios like dimming the lights, locking the doors and turning down the thermostat when you say goodnight to Siri on your phone — it's not hard to imagine that feature becoming a key component with Apple's rumored home speaker.
Bloomberg says Apple hopes to differentiate its speaker from others on the market by using more advanced speaker and microphone technology. There's also the possibility that Apple could use facial recognition technology it's snapped in recent acquisitions to give its speaker the ability to recognize who's in the room and what their mood may be.
Even so, the longer Apple takes to bring this rumored speaker to the market, the bigger the risk that it comes across as a me-to product. The Echo already enjoys a healthy lead over its competition, with more than 3,000 skills to the Alexa voice assistant. Apple has recently made more of an effort to open up Siri to outside developers, but it's limiting that access in iOS 10 to specific tasks like ordering rides on Lyft and Uber, sending mobile payments or interacting with chat apps. There's a big gap between Siri and Alexa that Apple will have to close if it makes a competing product to the Echo.
Still, Apple's biggest products — the iPhone, the iPad and even the Mac — weren't the first of their kind, either. Rather, they took existing products and made them more appealing to a broader audience. It will be interesting to see if a Siri-powered speaker can fit that pattern or if rival products have already grabbed too much of an audience for Apple to make an impact.