Apple CEO Tim Cook sends memo to employees after Trump victory, urges unity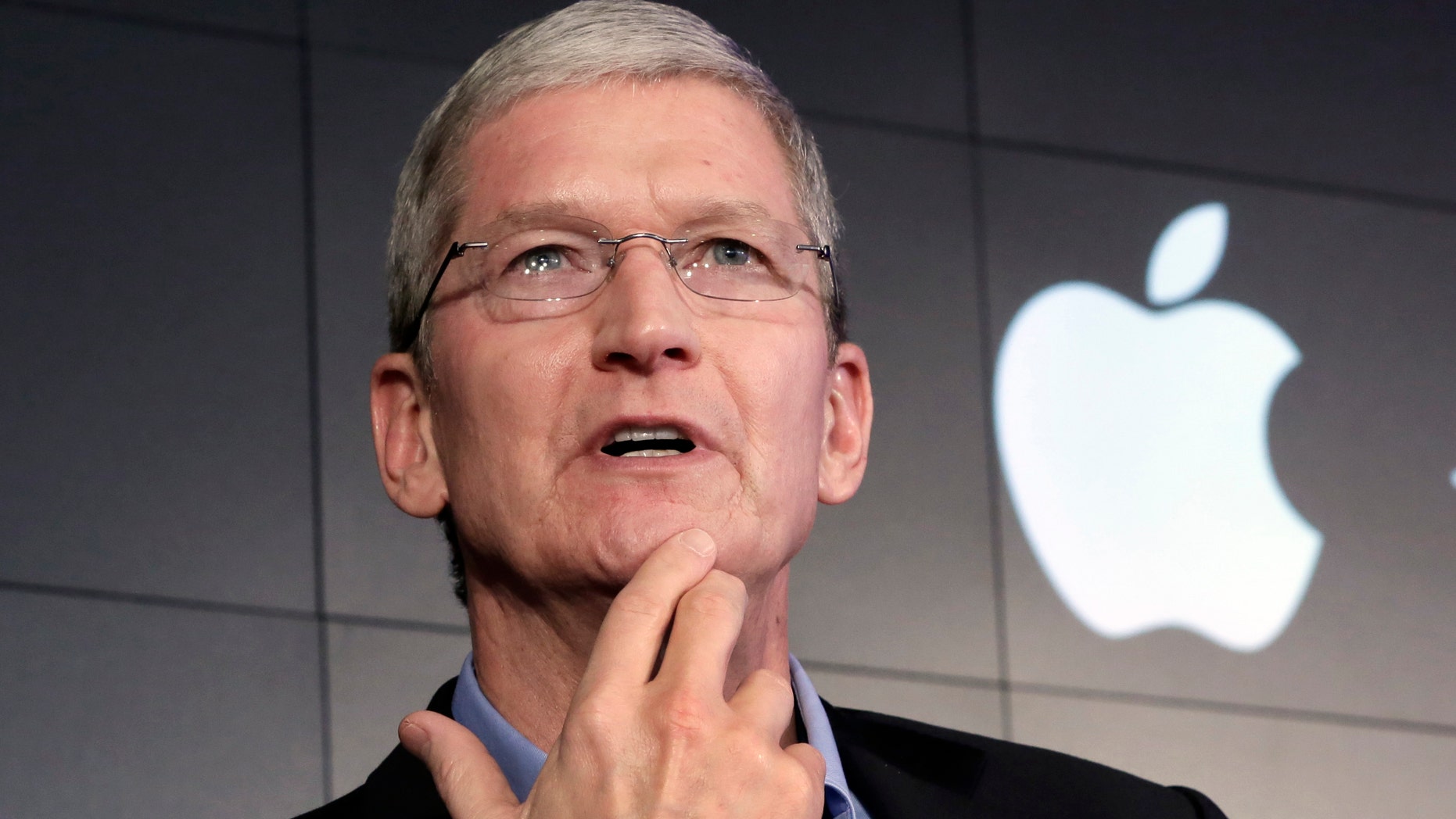 Apple CEO Tim Cook sent an email to the tech giant's employees urging unity Wednesday following Donald Trump's shock victory in the presidential election.
The memo, which was obtained by BuzzFeed, does not mention Trump by name, but addresses Apple employees' reactions to the surprise election result.
"I've heard from many of you today about the presidential election," Cook writes. "In a political contest where the candidates were so different and each received a similar number of popular votes, it's inevitable that the aftermath leaves many of you with strong feelings."
APPLE SCRAPS GOP CONVENTION SUPPORT OVER TRUMP, REPORT SAYS
Cook makes a call for harmony in the note, explaining that "regardless of which candidate each of us supported as individuals, the only way to move forward is to move forward together."
He also underlines Apple's commitment to tolerance and diversity. "Our company is open to all, and we celebrate the diversity of our team here in the United States and around the world — regardless of what they look like, where they come from, how they worship or who they love," he wrote.
Cook describes Apple as one big family in the memo. "I encourage you to reach out to your co-workers if they are feeling anxious," he adds. "Let's move forward — together!"
SILICON VALLEY LEADERS SLAM TRUMP IN OPEN LETTER
In June Apple withheld support for the Republican presidential convention, reportedly over comments made by Trump about women, immigrants and minorities. Apple had previously backed both the Republican and Democratic conventions. HP, which was a major donor to the 2012 GOP convention, also said that it will not be contributing to the event
Apple has not yet responded to a request for comment on this story from FoxNews.com.
The President-elect came under fire from Silicon Valley during the election campaign. In July, for example, more than 100 Silicon Valley leaders slammed Donald Trump in an open letter, warning that he would be "a disaster for innovation."
MICROSOFT LAYS OUT ITS HOPES FOR THE TRUMP PRESIDENCY
The letter's 145 signatories included Apple co-founder Steve Wozniak, Slack co-founder and CEO Stewart Butterfield, Yelp CEO Jeremy Stoppelman and investor Vinod Khosla, who co-founded Sun Microsystems. The signatories, which did not include Tim Cook, endorsed the letter in personal capacities.
Trump has been outspoken on technology issues, calling for a boycott of Apple products earlier this year when the smartphone maker was locked in a security battle with the FBI and has also slammed Apple's reliance on overseas manufacturing. Last year he surprised his rivals during a debate when he suggested clamping down on Internet connectivity as a way to limit ISIS' ability to recruit and raise funds online.
In addition to Apple, other tech heavyweights are also weighing in on the Trump presidency. In a blog post Wednesday Microsoft President and Chief Legal Officer Brad Smith extended the company's congratulations to the President-elect and Vice President-elect Mike Pence. Smith also highlighted the importance of broader education and training and the need to "bring labor laws into the 21st century."
DID GOOGLE SEARCH DATA PROVIDE A CLUE TO TRUMP'S SHOCK ELECTION VICTORY?
Other issues addressed in the Microsoft blog include the need for investment in infrastructure such as highways and bridges and the link between diversity and economic success. "Over a third of our engineers have come from other countries – 157 countries, in fact," Smith wrote. "We have employees from every race, ethnic background and religion.  If there's a language spoken on the planet, there's a good chance that it's spoken by an employee at Microsoft."
Gary Shapiro, president of the Consumer Technology Association (CTA), which represents over 2,200 consumer technology companies, also cited the need for improved infrastructure and effective immigration policies in a Fortune column Wednesday. "To attract and retain the best and brightest workers, the U.S. must increase the number of H-1B visas for highly skilled immigrants," he wrote.
Follow James Rogers on Twitter @jamesjrogers