Amazon expected to bust 3D smartphone move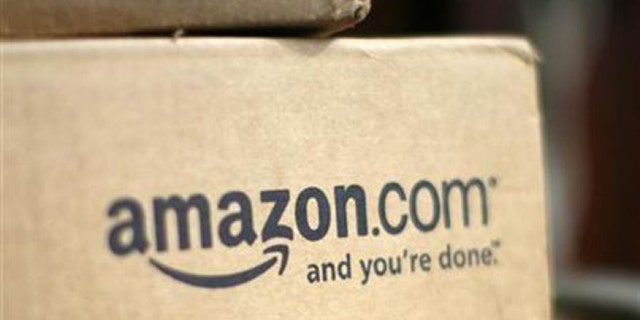 Amazon will be in the tech spotlight later today with the retail giant expected to launch its first smartphone, a move which could bring 3D technology into the hands of consumers.
The launch event kicks off in Seattle at 1:30 pm ET. Amazon has released a teaser video for the event which shows the reactions from a group of people to a handheld device. The device itself, however, is not shown in the video.
The device is expected to sport an interface capable of simulating 3-D images without special glasses and also feature a type of gesture control that will allow the user to open applications and navigate the phone by tilting instead of swiping. These new innovations are reportedly made possible by motion sensors and infrared cameras on the front of the phone that will be able to detect where the user's eyes are in relation to the screen.
Touted as the world's first 3D smartphone, the device could bring glasses-free 3D technology to the masses. With technologies such as 3D TV hardly setting the world alight, Amazon may be looking to carve out a new niche in the space.
Amazon's teaser video certainly seems to indicate that motion sensors will feature prominently in the phone. A number of the users featured in the video are seen tilting their heads while looking down at the mystery device. "It moved with me!" declares one user.
The phone may also include a program that can convert any image of printed text into a digital note using optical character recognition.
These are busy times for Amazon. The launch comes on the heels of Amazon adding the Prime Music streaming service to its Amazon Prime subscription package, which also features TV and movie streaming, access to a large library of e-books, and free shipping for certain products purchased on the Amazon website.
The currently unnamed device will likely be especially accommodating to Amazon Prime subscribers, much like the company's Kindle Fire is now. BGR reports that a plan called "Prime Data" will be released in conjunction with the phone. There has been speculation that the plan will allow users of the phone access to Amazon Prime's vast catalogue of music, television, movies, and books without affecting the phone's available data.
An Amazon smartphone could face stiff competition in a market dominated by Samsung and Apple. Google and Facebook have both tried unsuccessfully to gain a foothold in the smartphone space. However, the phone could boost revenues for Amazon by providing its loyal customers a conduit to the company's many online services. Those services now include the Prime subscription, Kindle store, app store, and the original online shopping site.