Air Force's X-37B breaks orbit record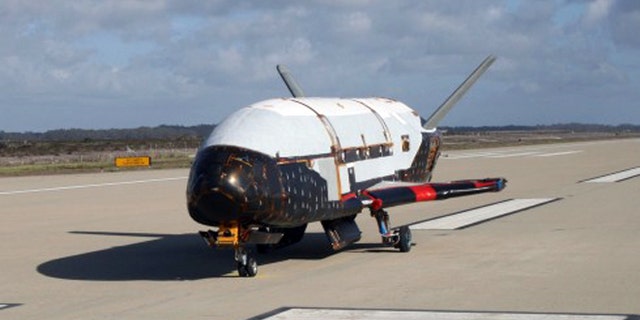 Boeing's X-37B space plane broke its endurance record in orbit last month when it surpassed 470 days.
The U.S. Air Force launched the Orbital Test Vehicle 3 in December 2012 on a classified mission. The X-37B is a fourth of the size of NASA's shuttle and is collecting data for the U.S. military. Operations for the mission are run by the 3rd Space Experimentation Squadron at Schriever Air Force Base, Col.
The X-37B was launched into orbit aboard the Atlas 5 rocket from a pad at the Cape Canaveral Air Force Station, Fla. It will return to Vandenberg Air Force Base, Calif., at an undisclosed date.
The record for the longest space flight had been set by the previous mission by the X-37B for the OTV-2 that remained in orbit for 469 days. The first flight for OTV-1 took place in 2010 and lasted 225 days.
The X-37B program is overseen by the Air Force Rapid Capabilities Office. The U.S. military continues to expand space responsibilities as NASA's budget shrinks.
Boeing's space plane which measures only 29 feet and weighs 11,000 pounds is serving as a test bed for a number of classified experiments in space.