After humans fail, drone tracks down lost 92-year-old in 20 minutes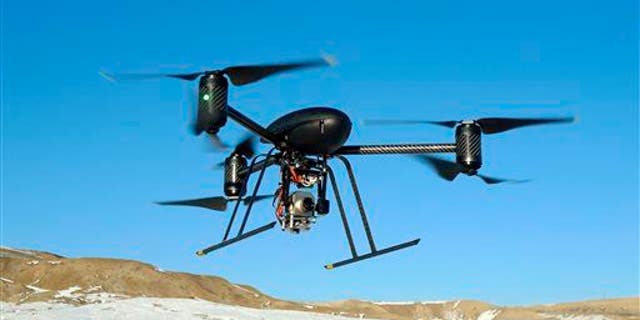 A 92-year-old hunter in Virginia had to spend a frigid night in the woods, but he's safe now thanks to quick work by a drone. Bill McDonnell went out hunting Saturday in Shenandoah County, and his family notified authorities when he hadn't emerged from the woods by that evening, reports the Washington Post.
Rescuers had a general sense of where he was thanks to a phone call he'd made to his family, but a search involving helicopters and foot patrols proved fruitless through the night.
Enter the Loudoun County Sheriff's Office, whose search-and-rescue team arrived on the scene Sunday morning, dispatched a relatively new drone at 9:30am, and located McDonnell a mere 20 minutes later.
Rescuers on foot then found him and escorted him back to safety, and he's fine. "All of a sudden it got dark on me," he explains.
"I couldn't see my hands in front of my face. I couldn't go forwards, I couldn't go backwards, I couldn't go left, I couldn't go right or any place. It was worse than the jungle." As WJLA notes, McDonnell is a World War II vet who spent his share of nights sleeping outside during the war.
Temperatures dipped into the 20s Saturday night, but McDonnell had dressed warmly, packed food, and made himself a bed in twigs and leaves. He adds that his son made him promise not to go hunting alone anymore.
The Post provides another nugget: The drone is just the sixth in the nation that flies in the Project Lifesaver program—it has a special antenna designed to locate people with medical conditions such as Alzheimer's who are wearing a specific wristband.
In this case, however, McDonnell wasn't a participant in that program. (A study pitted drones against ambulances, and there was a clear winner.)
This article originally appeared on Newser: After Humans Fail, Drone Spots Lost Hunter in 20 Minutes