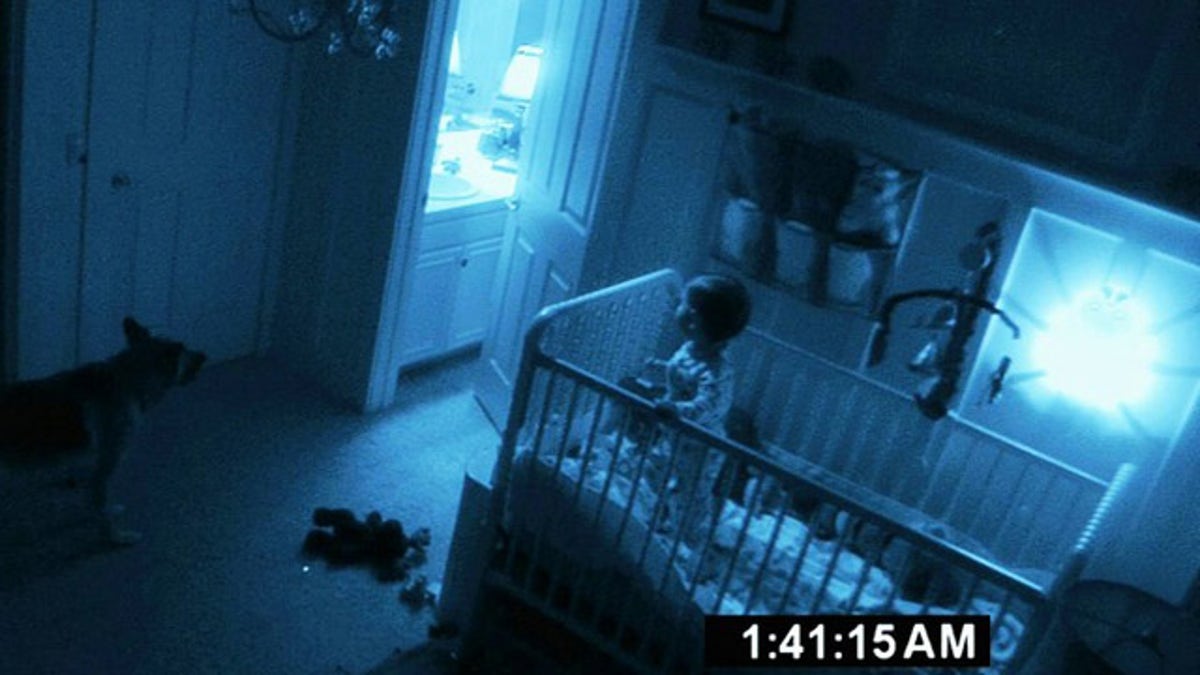 One of the main challenges for independent filmmakers is finding the money and equipment to realize their vision.
Filmmaking is a notoriously expensive process. The 2007 "Pirates of the Caribbean: At World's End" was made with a reported budget of $300 million. That same year, the MPAA estimated that the average movie cost $42.9 million to produce. Filmmaker Iris Ichishita, of Nothing New Productions, said, "Directors, new or old, will have to face challenges; they will always be unique to the situation at hand and require a creative solution."
Here are some tips for making your own movie on the cheap, so you can direct as much energy as possible to telling a great story.
Find examples of quality budget filmmaking:
"Paranormal Activity" performed well at the box office, despite costing approximately $15,000 to make. Instead of inserting loads of special effects, you can connect with the audience in other ways.
"What makes a 'real' movie? A compelling story told visually. With today's technology and alternate forms of distribution, there is no minimum amount of money necessary to produce a real movie. The key is, as always, that the medium and mode serve the story," Ichishita said.
Look for free or cheap equipment first
The first question you should ask yourself for each issue is "Can I get this for free?" or "Can I get this inexpensively?"
If you're affiliated with a college, you may already have free access to their audio-visual department. Before purchasing anything, you should experiment with it in the store or rent it. If you eventually buy equipment, it should be based on your film's needs, not the rhetoric of a salesperson. Many times, we have a wealth of materials at our fingertips without knowing about it.
Camera
The camera you purchase will depend on your budget. Obviously, famous Hollywood directors can shoot with expensive high-quality equipment. But for your independent film, you need the highest quality available within your price range.
Dedicated filmmakers should consider the Panasonic HVX200, which costs around $5,000. There is a steep learning curve for this camera, as is usual for more expensive and sophisticated equipment. But its video quality, frame-rate choices and overall versatility make it a good investment for long-term filmmakers.
However, Ichishita has worked with and been impressed by Canon DSLR cameras. She noted the full HD capable 5D Mark II for being compact, discreet and versatile.
"I used one for a documentary I shot in Vietnam. My cinematographer and I were able to shoot in areas we otherwise wouldn't have been able to access with the Panasonic HVX 200," Ichishita said. Priced around $2,000, the 5D Mark II is also cheaper than the Panasonic HVX 200.
The compact size allowed Ichishita to use the camera in diverse ways that a larger camera wouldn't have been able to accomplish. She said, "We mounted it on boats and operated it on motorbikes. With a good sound recording solution and adept operator, the 5D is a powerful tool for capturing vérité stories in the field."
For more casual filmmaking, the Film Industry Network recommends the Kodak Zi8. For more serious projects, The Canon HV30 has garnered positive reviews from camcorder reviewers for its excellent video quality. This high definition camera is available at a retail price of just under $1000. However, some reviewers have noted performance issues, such as flimsy tape housing and a poor eye cup.
Lighting
Lighting is an under-considered element of film-making. Outdoor films can be difficult for filmmakers because of the change in lighting as the day progresses. For this reason, shooting in controlled environments can be easier. If your script requires that you shoot outside, shooting film during the golden hour can create beautiful and warm images. This is generally the day's first and final hour of sunlight, which changes based on your location.
If professional lighting equipment is too expensive, FilmSchool.org recommends halogen lights and a light tree as affordable alternatives.
Audio
Filmmakers use a variety of microphones to capture clean and clear audio for their pictures. Use a shotgun condenser microphone as your go-to audio device. You'll also need a boom pole to keep the microphone out of the shot and in an effective position.
For outdoor shoots, you will need a slip-on windscreen with a soft cover to block out environmental noises. Wireless tie-slip microphones also help get strong audio. Despite all this equipment, you might be surprised by how much overdubbing takes place in filmmaking. Therefore, in post-production you should consider standard audio recording software—the kind that independent rock bands might use, such as ProTools.
Editing software
Final Cut Pro has been heralded as a leader in its field, however recent "updates" to the software have produced controversy within the film editing community. You may also want to experiment with Windows Movie Maker or Lightworks to see which works best for your needs. Before embarking on your debut feature film, test out your software with small projects. You should familiarize yourself with most of the equipment before beginning your major project.
Although organizing the whole operation is extremely difficult, some great films have been made under terrible circumstances. These films embody the notion of "art through adversity." Don't be discouraged by obstacles. Inspiration can be found in the challenge. Ichishita said, "independent producers and directors are driven by the challenge and have no choice but to persevere."