8 tech gadgets for the college bound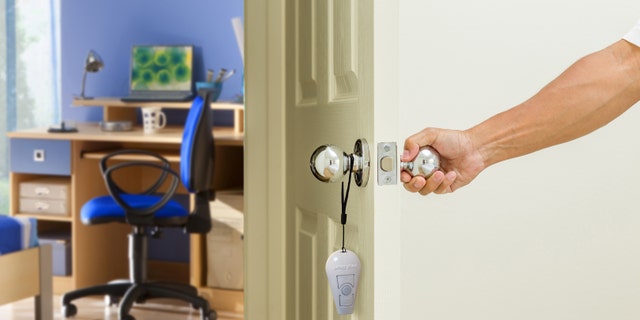 Heading to college? Technology is evolving fast – we rely more on our phones and tablets than ever, and cloud storage is prevalent – but it's curiously popular to go old-school in the dorm. These stylish, retro gadgets and gizmos will help you keep tabs on your homework and stay connected with other students – and you'll fit right in in the dorm.
1. SanDisk Ultra Dual USB Drive
This ingenious gadget is a perfect fit for the college set. Phones and tablets rule the day, and students rely on them more than ever for homework and research. You can connect one end of the Ultra Dual USB Drive to your Android phone or tablet and copy large files like research papers, photos and videos to it. Then you disconnect, snap it into a USB port and copy the material onto your laptop. It's slick … no app required. Available in 16GB, 32GB and 64GB. Sorry, no iPhones.
Price: $19.99-$49.99
2. Amazon Fire Phone
The iPhone is so last year. This Android-powered smartphone has a bright 4.7-inch screen and uses a custom OS made by Amazon. Students can videochat with a live agent 24/7 for tech support. If you use the phone to read books, a unique "X-Ray" feature provides details about the author, characters and locales. When you read a textbook, the phone marks your place, so you can pick right up on your Kindle later. The phone also comes with a free year of Prime, the service that gives you free shipping on Amazon orders.
Price: $199 with AT&T contract
3. OGIO Rucksack Backpack
Boring, black backpacks and cases are out of fashion. This trendy "rucksack" with colored accents fits in better with modern clothing styles. There's a large padded slot for a laptop or tablet, and extra compartments for stuff like your wallet, phone, or water bottle. The bag comes in a massive 20-inch size for most standard laptops. An even larger 22-incher costs $70.
Price: $55
4. ION Max LP
Priced just right for students, this retro-looking turntable with a wood finish will play your vinyl records without a stereo receiver. The speakers are built-in, and there's a headphone jack on the front. You can also connect to your laptop over USB and convert that Vampire Weekend album to digital tracks. It comes with a dust cover to keep your vinyl safe.
Price: $130
5. Otterbox Resurgence
Don't leave for college unless you have a protective case for your iPhone 5/5s. Seriously! The Otterbox Resurgence is a smart buy, even at this price, because it's rated for military-grade protection and will withstand drops from a few feet. The case also provides back-up battery power for an extra charge to full. Comes in colors like glacier and satin rose.
Price: $100
6. Leef Magnet USB 3.0 Copper Edition Thumbdrive
Make sure you grab one of these durable thumbdrives, available in 16GB, 32GB and 64GB. The cap is magnetic, so it stays put, and the drive uses soft-glow LED lights to show when there is disk activity. The copper design stands out from the plastic throwaway models, and it's a USB 3.0 drive, 10 times faster than older thumbdrives. It's also waterproof, dustproof and shockproof, so it will withstand abuse in the classroom and in your backpack.
Price: $18.99-$59.99
7. First Alert Safety POD
This personal safety gadget has two main features. One is for safety – you can press a button to sound a piercing 100-decibel alarm if you're in danger. The other is its built-in motion sensor – attach the device to your laptop bag or hang it on your door handle (using an included strap), and if the bag or the door moves, an alarm will sound for three minutes. There's also a built-in LED light for finding your car keys in a dark parking lot. The replaceable battery lasts a year.
Price: $30
8. Satechi F1 Smart Monitor Stand
Available in black or white, this monitor stand raises the monitor for a desktop computer or an attached laptop to eye level, reducing the back fatigue you get from being hunched over. There are front USB and audio ports, which are handy when you need to plug in a digital camera or thumbdrive. The stand height is adjustable and has rubber feet to stay put.
Price: $35