5 Sure-Fire Gadgets for Fun in the Sun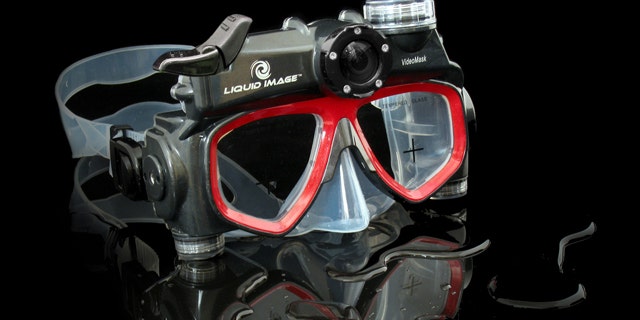 Except for those people who run ski resorts, most of us have had enough snow for a while. Sure, that white fluffy stuff is pretty to look at, but it shuts down the federal government for days at a time and causes us to discover muscles that we didn't know we had until we torture them with an hour or two of shoveling. So nobody will be the least bit surprised when you announce that you've had enough and are headed south in search of sun and sand.
Before you head off to the tropics, however, don't forget to gear up. Here are five gadgets that can help you make the most of your trip, and bring back some memories to sustain you through the next round of blizzards.
Watch the Fishie! What good is a tropical trip if you can't come back and show your colleague in the next cube pictures of how great it was? But you may not want to take your favorite digital camera on a beach trip; sand and water are not friendly to your average point-and-shoot. The OPTIO W80 from Pentax is not your average compact camera, however. Sure, it's got 12.1 megapixel resolution, a 5x optical zoom, a 2.5-inch liquid crystal panel, and it even takes 720p high definition movies. It also comes in your choice of gray, blue, or don't-leave-me-behind bright red. But the feature that makes this camera ideal for your get-away is that it will go anywhere with you, even 16 feet underwater. So bring back some home movies of your snorkeling adventures and show everyone just how big and scary that barracuda really was!
Use Your Head: Don't want to fumble with a camera while you're swimming along, or maybe you're into scuba diving and 16 feet is a bit too tame for your needs? Liquid Image has dive masks with built-in cameras. The Scuba Series — models 320 and 321 — include a camera that can take 720p high-definition videos and 5 megapixel still images. It is rated to depths of 130 feet, and uses standard microSD and microSDHC cards for storage. So keep your hands free with this look-and-shoot camera.
Tropical Tunes: Maybe you're not the "Sea Hunt" type, and you just prefer to enjoy an iced beverage in the comfort of a beach chair. Some folks find that the rhythm of the surf gets a bit monotonous at times, and would like to enjoy some of their favorite tunes beside the sea. But who wants to risk exposing their iPod to the elements (or to spilled iced beverages)? And a set of earbuds is hardly the way to get the beach party started. Atlantic's EGO Sound Case solves the problem. This clear plastic case includes a pair of battery powered speakers (four AA batteries required), and provides waterproof protection for your iPod while it's playing.
Can't Find Your Way Home? Chances are good that your tunes will outlast the sunshine; keep in mind that sunset doesn't last long in the tropics. If you don't have a full moon to light your way back to your luxury grass hut, you'll need a good flashlight. One that does not require batteries would be a good choice, and LEDs would be far more rugged and reliable than the old incandescent bulbs. But most important for a beach outing is that it be waterproof. Among the available choices, you'll find that the H2O Flashlight from Life+Gear fills the bill. This hand-crank model never needs batteries, and is rated waterproof to more than 30 feet. The light head has three bright white LEDs, and it can be twisted so that it either shines straight ahead or at 90 degrees which can be handy for lighting up the songbook during those campfire sing-alongs.
Time for Some Shade: One of the longest plane rides I ever took was in the winter when I went on a trip to the Southern Hemisphere. I spent a day-long layover at the beach in a coastal town, waiting for my evening flight. And I got a monumental sunburn in the process. Just how much sun is too much? The UVSunSense disposable wristbands are designed to tell you when to get out of the sun.
This can be especially important when sun-starved citizens from the upper latitudes hit the beach in middle of winter. Put on the plastic band, apply sunscreen to your exposed skin as usual, and also put it on the band. As the wristband is exposed to sunlight over time, the bracelet will change color, alerting you when to apply more sunscreen, or eventually when get out of the sun altogether. The plastic bands are recyclable, and available from many online retailers including Amazon and CVS.
Alfred Poor writes the daily "HDTV Almanac" about home entertainment technology. He spends the rest of his time surrounded by gadgets.