Zlatan Ibrahimovic scores stunning goal in MLS debut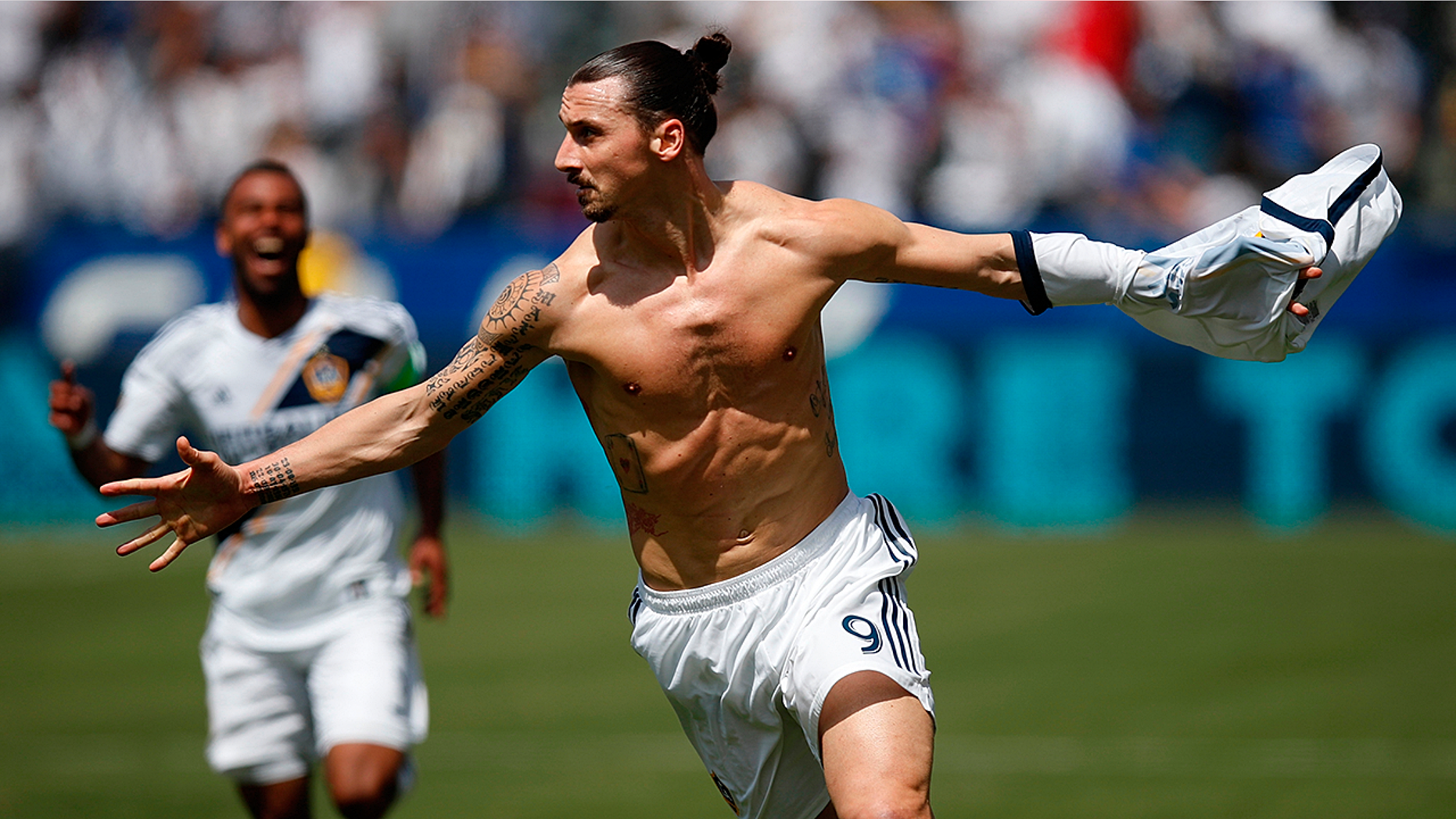 Zlatan Ibrahimovic scored twice in his MLS debut and the LA Galaxy defeated LAFC 4-3 on Saturday.
Ibrahimovic won it with a header in the opening seconds of stoppage time after tying the match at 3 in the 77th minute when he caught LAFC goalkeeper Tyler Miller out of his goal and scored on a 40-yard kick.
The 36-year-old Swedish forward pulled off his shirt in celebration, resulting in a yellow card, as his long-awaited American arrival more than lived up to the billing.
Ibrahimovic replaced Sebastian Lletget in the 71st minute after chants of "We want Zlatan" started in earnest at a sold-out StubHub Center. Ibrahimovic's first touch came in the 73rd and helped lead to a goal by Chris Pontius on a header pull to 3-2.
The Swede's second goal in extra time sealed a 4-3 win for his new side.
It was a stunning reversal after the first meeting between the first-year expansion team and five-time MLS Cup winners looked as if it would be a rout in favor of the newcomers, with Carlos Vela scoring twice in the first half.
Vela scored in the 5th minute, curling a shot from outside the penalty box in to give LAFC a 1-0 lead. Vela's second goal came in the 26th minute when a defensive breakdown left him alone against goalkeeper David Bingham. Bingham lost his footing, allowing Vela to tuck his shot in under the crossbar for his third MLS goal in three games.
Daniel Steres had an own goal in the 48th minute when he put Marco Urena's pass for Vela into his own net to make it 3-0, but Lletget started the Galaxy's comeback by scoring in the 61st minute.
Ibrahimovic, widely considered one of the most famous players in the world, joined the Galaxy from English powerhouse Manchester United last week.
During his career, the Swede has also played with such famed clubs as Barcelona, PSG, Juventus and AC Milan. He is the all-time leading goalscorer for the Swedish National Team.
The Associated Press contributed to this report.