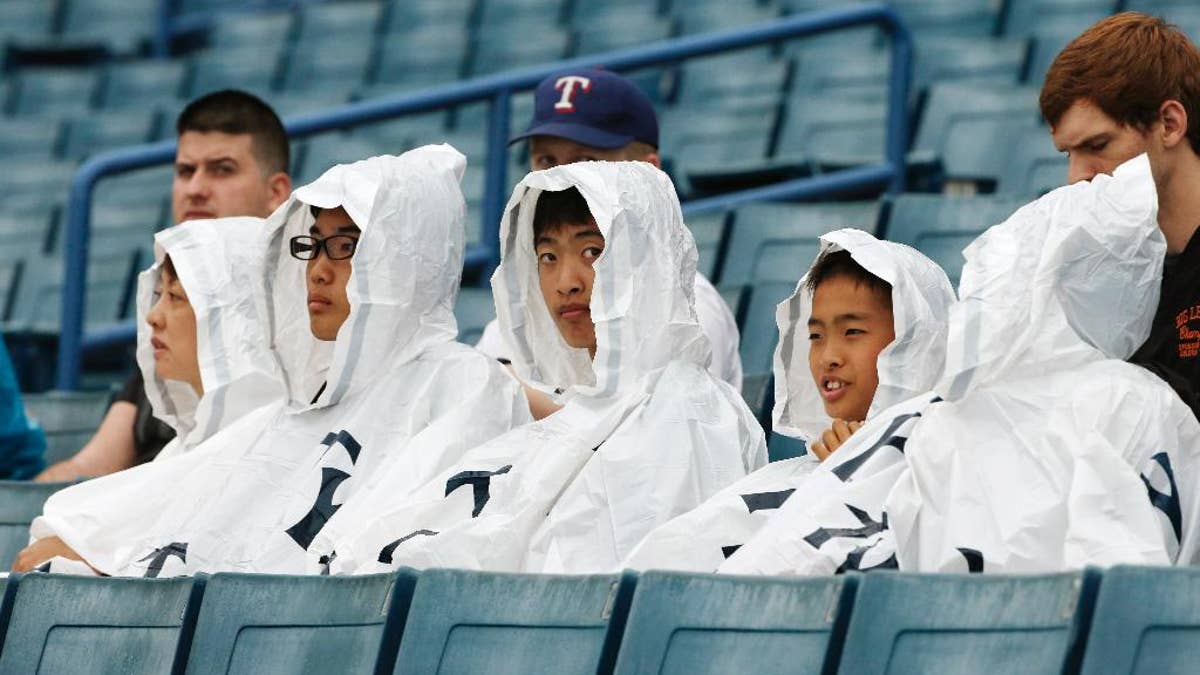 TAMPA, Fla. – Yankees captain Derek Jeter had his final spring training game rained out.
New York's scheduled game Saturday against the Miami Marlins was canceled just moments after Jeter was honored during a short ceremony at Steinbrenner Field. Jeter announced last month that he will retire after this season.
A video tribute was played on the scoreboard before Jeter was introduced to a standing ovation.