Wrestler Grapples with Life After Both Parents Are Deported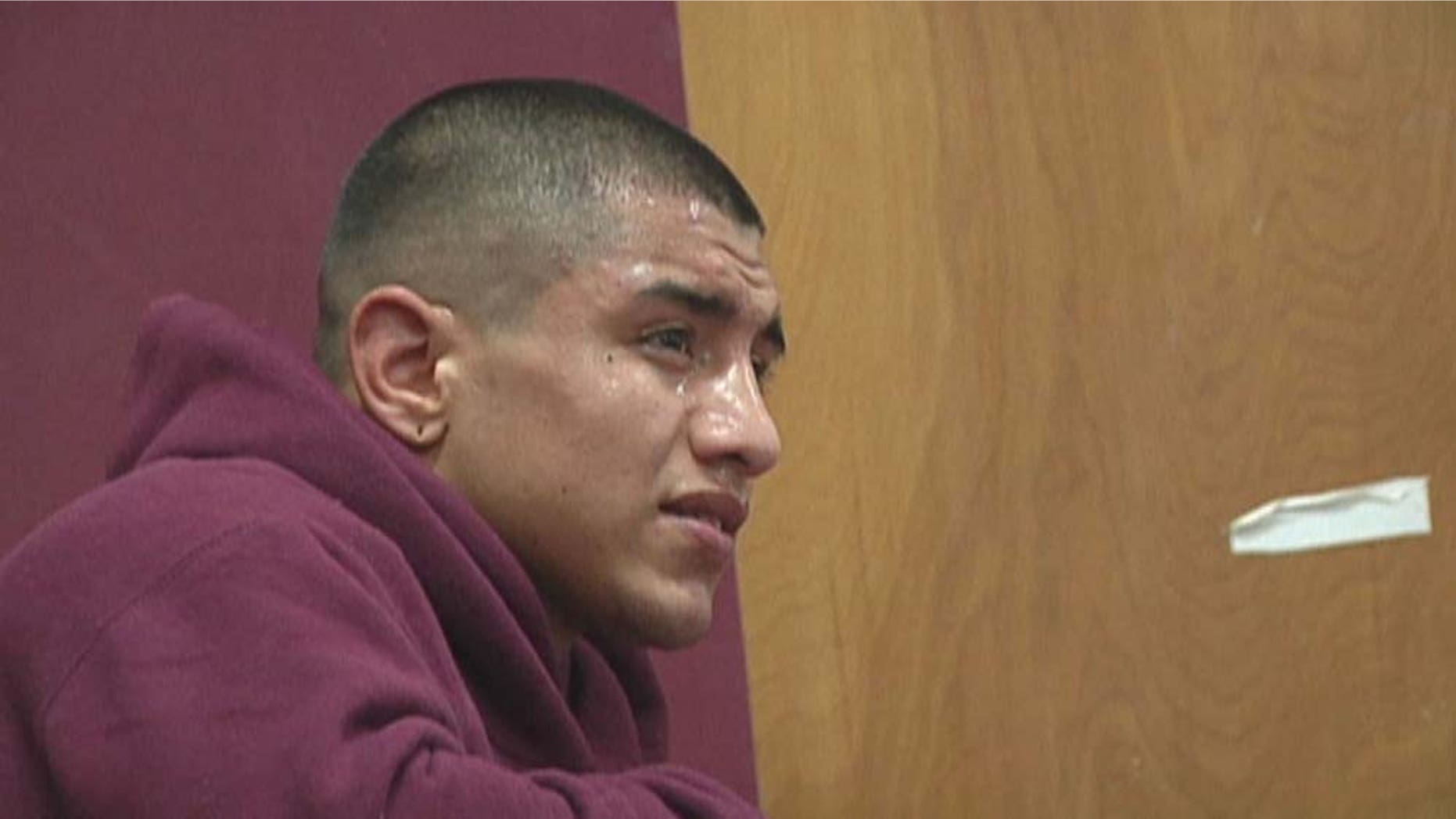 Arian Lucatero is the captain of his high school wrestling team and will likely compete for the California State Championship. For Arian, getting here hasn't been so easy. He has been living without his parents for the last five years.
When Arian was in the seventh grade, officials discovered that his parents were in the United States illegally, and they were deported back to Mexico. Arian, who is a legal citizen of the U.S., decided to stay here in order to finish his education and earn a chance at a better life.
But for Arian, living alone without any support wasn't easy. The city of Visalia has a huge gang presence and one of the highest teen pregnancy rates in the country. According to the most recent statistic, 26 percent of kids in the county dropped out of high school in 2008.
"I don't think it's anyone's fault why my parents got deported. It's just something that happened that I have to deal with now. It's made me stronger," he said.
For almost two years, Arian lived at friends' houses. Eventually, he ran out of couches to sleep on and became homeless. He was forced to live out of his car, and his future seemed bleak until he got a call came from a former pastor.
"I was very inspired by his story and very encouraged by the choices that he made, so I offered him a place," Max Lupercio said.
Lupercio believes the passion Arian found in wrestling has helped him make positive choices. The sport has provided Arian an outlet and a way to keep from collapsing under the pressures of drugs and gangs.
"I just think towards my goals, I think about my parents, like what would my parents think if they were here. So that's why it keeps me from doing all that stuff," Arian said.
Wrestling coach John Fetcho says it's incredible that Arian has been so successful in the sport.
"To do that on his own with no parents, no support, that says a lot about his character and just how hard he's working," he said.
"I go in there and forget about everything. I just wrestle tough, I just focus on my wrestling, and get all this anger out. And then practice is over and then life starts again," Arian said.
And the reality of his life is not having his family around. His goal is to keep working and save half the money of every paycheck to send to his family in order to bring them back to America.
"I start looking towards the future, to know that there's still hope. I'm still going to bring them back one day they will be here with me and things will be better again, said Lucatero.
Michelle Macaluso is a Fresno, CA-based Junior Reporter for Fox News.
Follow us on twitter.com/foxnewslatino
Like us at facebook.com/foxnewslatino