Words don't always match for Redskins' Garcon, RG3, but they connect on the field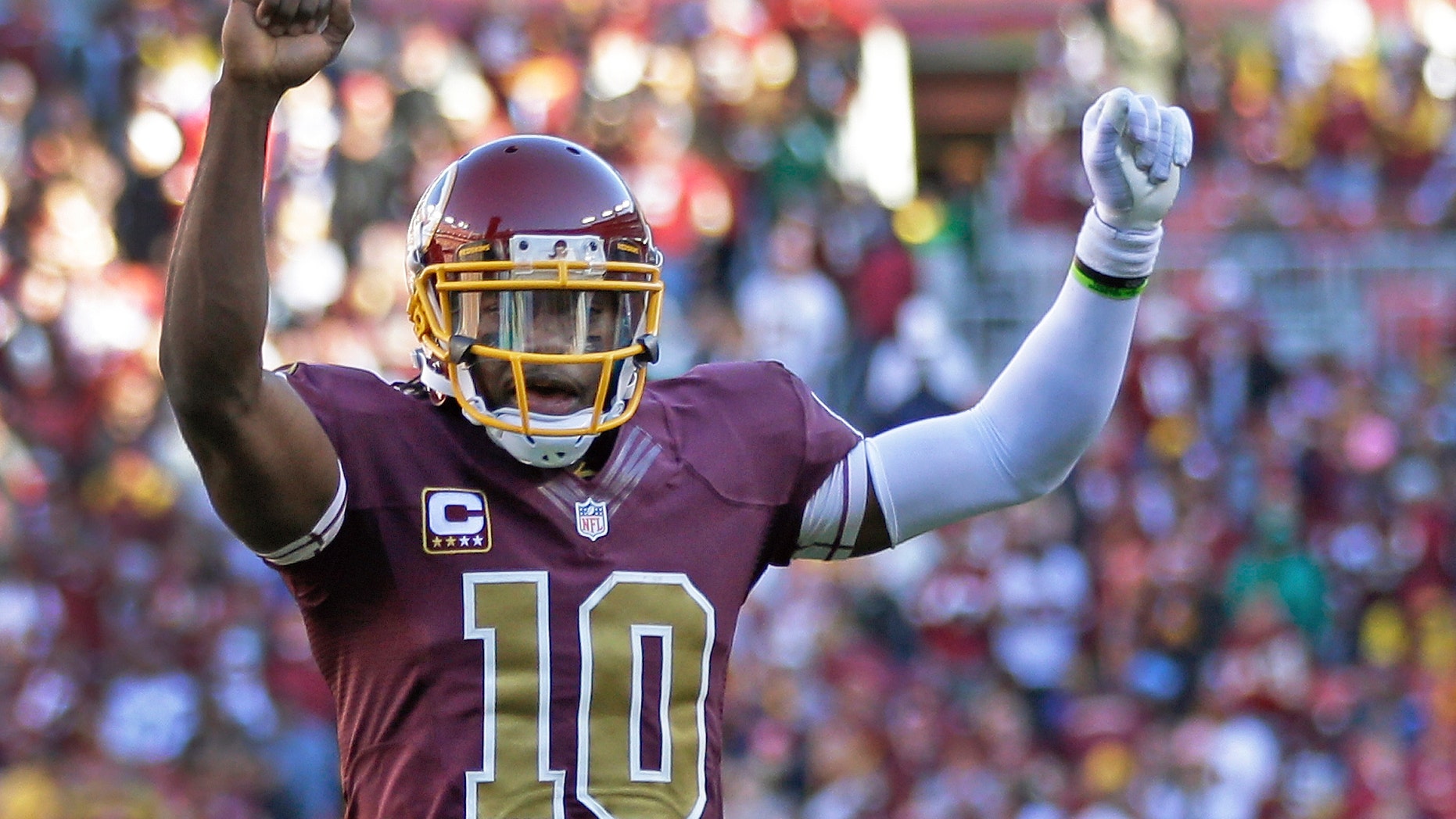 ASHBURN, Va. – Pierre Garcon is candid and off-the-cuff. Robert Griffin III is the politically correct, prepackaged sound bite.
Their words often don't mesh but what's essential for the Washington Redskins is that one throws the ball successfully to the other week after week.
On Sunday, their connection was as good as it's been. Garcon had seven catches for a career-high 172 yards in the overtime win over the San Diego Chargers. He accounted for 59 percent of Griffin's 291 yards passing. With the Redskins lacking a clear No. 2 wideout, he and rookie tight end Jordan Reed carry a disproportionate load of the passing game.
"You can see I'm very high on him," coach Mike Shanahan said, "just by the complete game that he does play."
Garcon talks a good game as well. He's the one who claimed during training camp that the Redskins "have the potential to be the best offense ever." He also was the only player to express displeasure over the way Griffin publicly challenged Shanahan over the coach's practice plans when the quarterback was working his way back from knee surgery.
Once the season began, Griffin kept saying the knee was no longer an issue. Everyone else knew better, and Garcon said so. He called Griffin's injury and rehab the "elephant in the room" and suggested the knee brace was slowing Griffin down, prompting Griffin to jokingly challenge Garcon to a footrace.
When the Redskins were 1-4, Garcon said Griffin and the offense can't rely solely on what worked last year: "As you get older in this league, you've got to be able to adjust to what the defense is doing or you're not going to be ahead of the game."
Then, last week, Garcon said the passing game stinks, although he used a slightly stronger word. His statement was part of a week full of distractions that included safety Brandon Meriweather's comments about targeting ACLs, Shanahan's comments about the "lazy" Albert Haynesworth, and the ongoing debate over whether the Redskins nickname is a racist slur and should be changed.
Never mind. The Redskins put aside all that stuff and beat the Chargers, with the offense piling up a season-high 500 yards in the latest high point of an up-and-down season. Washington (3-5) needs to beat the Minnesota Vikings (1-7) on Thursday to get its first two-game winning streak of 2013.
And when a team is winning, little spats are easier to ignore. Asked about his relationship with Garcon on Tuesday, Griffin was politically correct through and through.
"We both want to win," Griffin said. "Whenever you have two guys — your quarterback and your top receiver — that want to win football games, they're going to be competitive. I think that's a great formula for success. Pierre's going to be Pierre; I'll be myself. And on that field together, we've shown that we can do some really good things.'"
After Sunday's game, Garcon was modest about his performance and even tried to make his reach-backward, one-handed grab in the fourth quarter sound like a routine play. He didn't make an appearance in the locker room Tuesday when it was open to reporters, so there were no new proclamations for Griffin to counter — no doubt to Griffin's great relief.
Griffin has conceded one point to his receiver. Yes, in retrospect, the knee and subsequent rehab did contribute to the quarterback's slow start this season.
"Coming off an injury, it's never easy," Griffin said. "But you always believe you can go out and just be fine right away."
Garcon missed about half of last season with a toe injury, and he was a difference-maker when he returned, helping lead a seven-game winning streak that returned the Redskins to the playoffs. He already has 54 catches for 684 yards at the midpoint this year.
"Pierre, he's a guy that is very passionate about the game, you can see in the way he plays," guard Chris Chester said. "Sometimes he wears his emotions on his sleeve, which is fine with me because I know he's all in and invested in what we're doing."
Notes: The Redskins' practices are more mental than physical this week because of the Thursday game, with no helmets or pads. Shanahan said everyone practiced fully Tuesday. ... The short week also leaves little time for adding new wrinkles to the game plan. "You better not add too much," Shanahan said, "because if you do, you don't have time to prepare for it."
___
AP NFL website: www.pro32.ap.org
___
Follow Joseph White on Twitter: http://twitter.com/JGWhiteAP