Wolves-Nets Twilights: LaVine hits first-half buzzer beater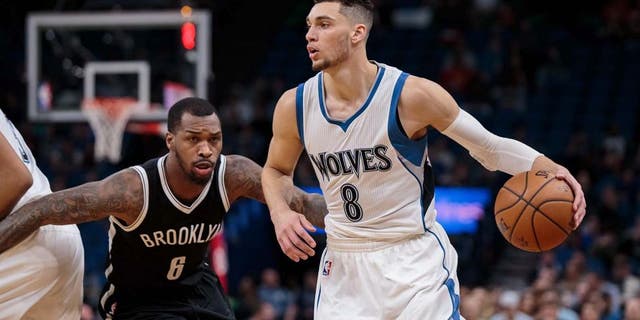 Did you miss tonight's Timberwolves victory? Don't worry, because we have all the best highlights and interviews from the game.
From a Karl-Anthony Towns alley-oop dunk to a Zach LaVine halftime buzzer beater, the young Wolves team beat the Brooklyn Nets with style.
Check out the best of the night, starting with a smooth jumper from Towns:
-- FOX Sports North (@fsnorth) January 29, 2017
-- FOX Sports North (@fsnorth) January 29, 2017
-- FOX Sports North (@fsnorth) January 29, 2017
-- FOX Sports North (@fsnorth) January 29, 2017
-- FOX Sports North (@fsnorth) January 29, 2017
-- FOX Sports North (@fsnorth) January 29, 2017
-- FOX Sports North (@fsnorth) January 29, 2017
-- FOX Sports North (@fsnorth) January 29, 2017
-- FOX Sports North (@fsnorth) January 29, 2017
"The love they give me... I'm just trying to reciprocate it on the basketball court" pic.twitter.com/gM0vkJ5VkL
-- FOX Sports North (@fsnorth) January 29, 2017
-- FOX Sports North (@fsnorth) January 29, 2017
-- FOX Sports North (@fsnorth) January 29, 2017
-- FOX Sports North (@fsnorth) January 29, 2017