Will the loss of DeMarre Carroll cost the Hawks a shot at the Finals?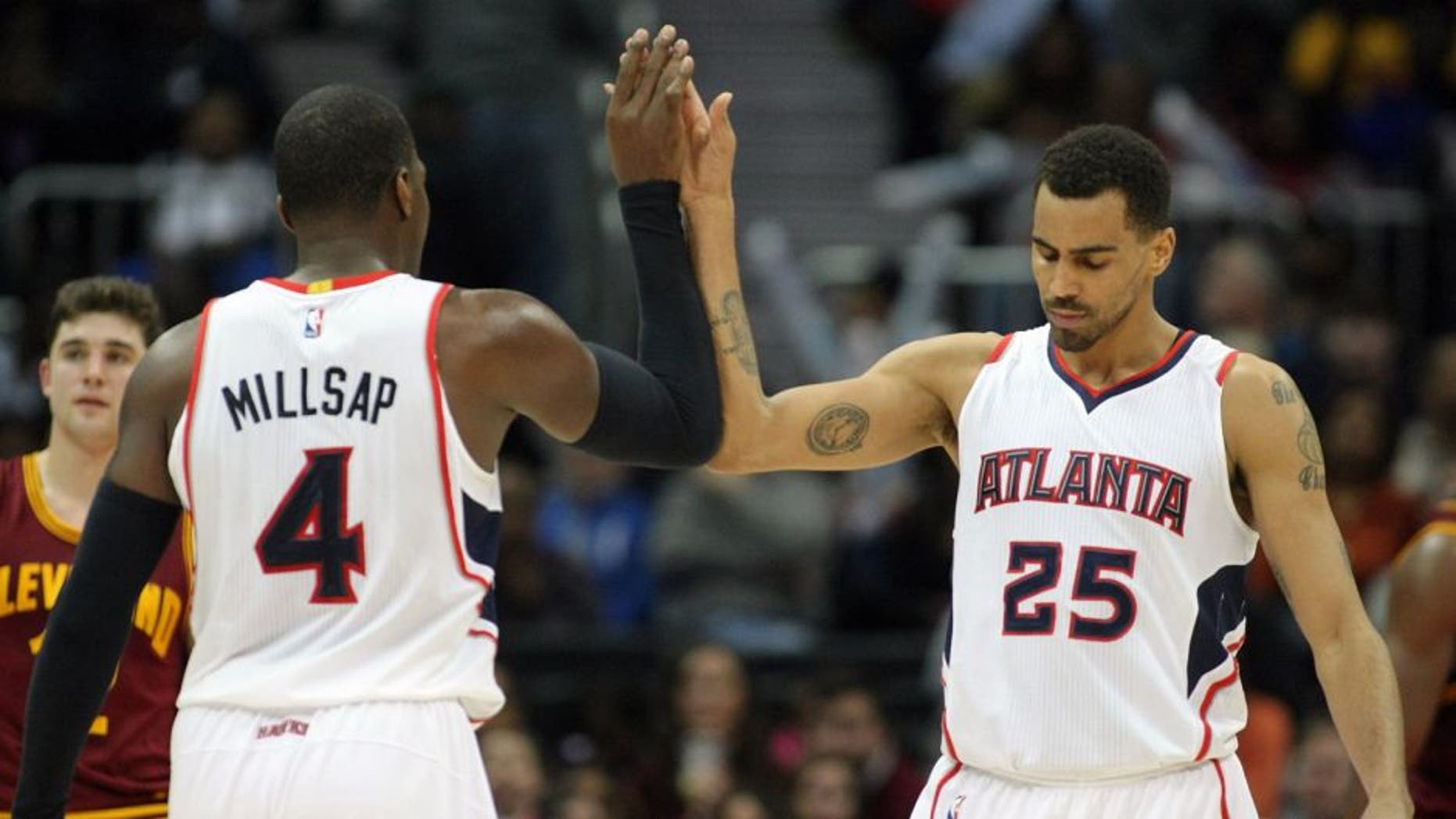 The Atlanta Hawks were the surprise team of 2014-15, in large part because DeMarre Carroll was one of the breakout players of the season.
Now, of course, Carroll is with the Toronto Raptors after signing a four-year, $60 million, and the Hawks did their best job of replacing him by trading for Tiago Splitter and Tim Hardaway Jr., and signing Justin Holiday. The Hawks also have a natural Carroll replace in Thabo Sefolosha, though it's unclear how Sefolosha's season-ending leg injury will affect his play moving forward (if at all).
Certain advanced metrics -- defensive rating, for example -- actually paint Sefolosha as a far superior defender than Carroll, who may be somewhat overrated on that end, as "energy" players tend to be.
But make no mistake: The Hawks are going to miss Carroll's presence, and their watchability -- they were one of the best League Pass teams last season -- is certainly going to take a hit. Here is Tim Faklis of Sporting News explaining how big of a loss Carroll will be:
"Sometimes stats can't fully explain a player's importance to his team. While Carroll is and always will be a replaceable figure, it may be tougher to do so in Atlanta. Past his defensive rating and the strides he made with the Hawks during his two seasons there, he's a rare "off the stat sheet" type of impact. Carroll's high energy will be sorely missed. His willingness to go after rebounds, excitement to guard the other team's best player, and his calm temperament on the offensive end.
"He also played a big role in the postseason, when he was their best player for stretches. Carroll stepped his averages up to 14.6 points and 6.1 rebounds per game in the playoffs, and his showing against the Nets in the first round was particularly illuminating -- and probably why the Raptors gave him such a big offer, given their postseason struggles in recent years."
The Hawks may end up being a better team next season, even if their record is worse (which it's likely to be, as at least half the East improved from last season).
Atlanta desperately needed some size and Splitter will give them that interior presence. With the right guidance, perhaps Hardaway Jr. can erase some of his bad habits, and Holiday can take the next step in his development. Maybe Sefolosha can regain his shooting stroke and serve as more than just a defensive stopper.
Even with Carroll, the Hawks were clearly worse than the Cleveland Cavaliers, who were playing without star forward Kevin Love. The disparity wasn't as big as the Eastern Conference finals sweep indicated -- the Hawks had their own injury issues -- but the status quo wasn't going to cut it against a Cavs team that's only going to get better. Switching things up could be the right move.
There are a ton of questions surrounding the Hawks, and it'll be fun to see how one of the East's best teams pans out.
(h/t Sporting News)