Why the Rockies are still putting up a fight despite being out of playoff race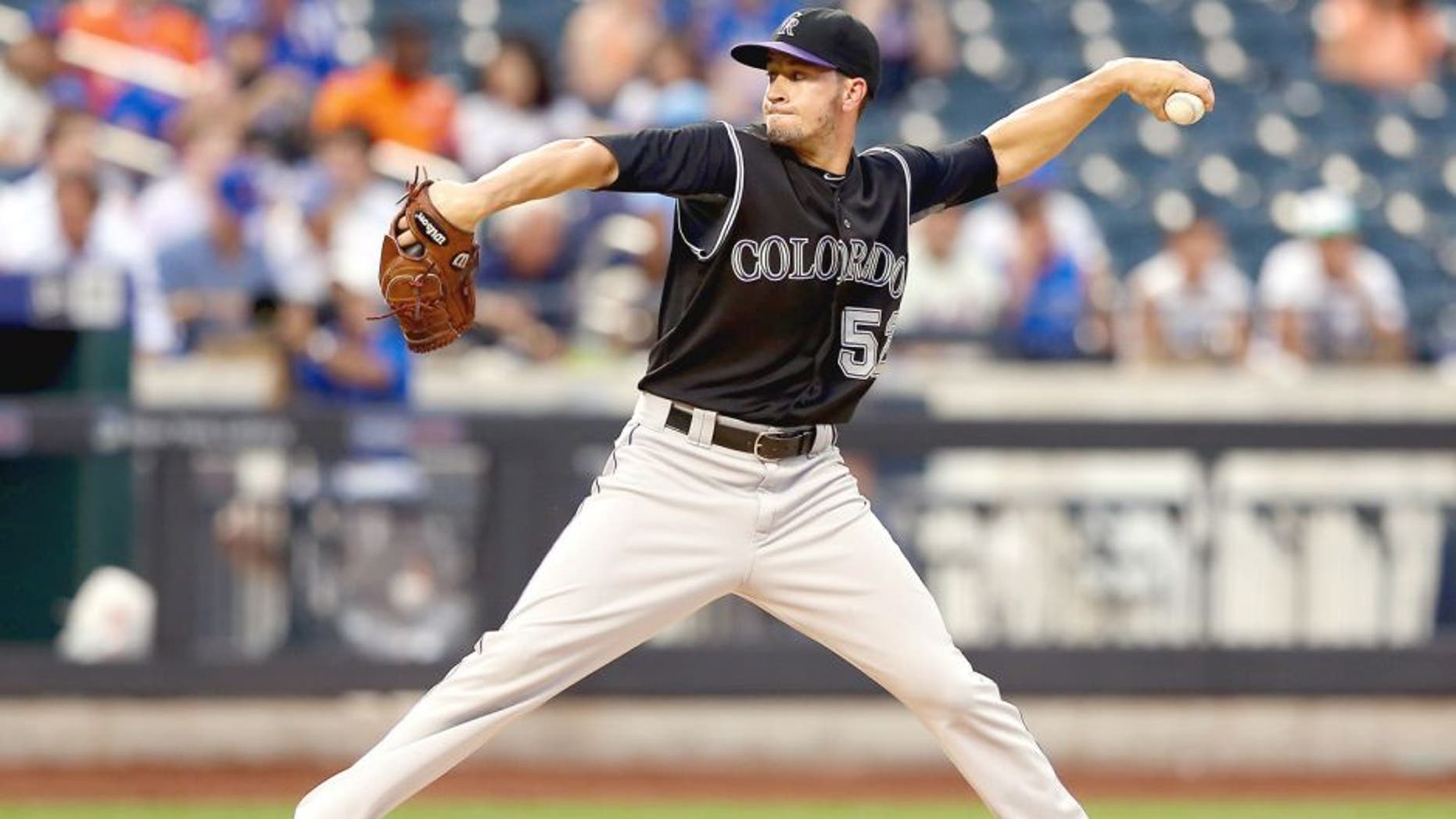 The Colorado Rockies are dead last in their division with an infinitesimal chance of making the postseason, and yet the team is motivated as ever to win games.
"Everyone wants to finish strong -- it being the end of the season, the dog months, you want to fight through it," pitcher Chris Rusin said. "It's momentum going into next season."
After being shut out, 4-0, by the New York Mets on Tuesday, the Rockies are 15 games back in the National League West with a 47-64 record.
Yet, the team hasn't lost its moxie, which is evident in performances from Rockies' offense in sluggers like Carlos Gonzalez and D.J. LeMahieu, and from starters like Rusin.
Although he picked up a loss on Tuesday, Rusin only allowed one earned run over eight innings while striking out five.
"He knows how to pitch, knows how to pitch off the barrel, attack hitters and throw strikes," lauded manager Walt Weiss.
(h/t MLB.com)