Why isn't USC giving freshman running back Ronald Jones II the ball?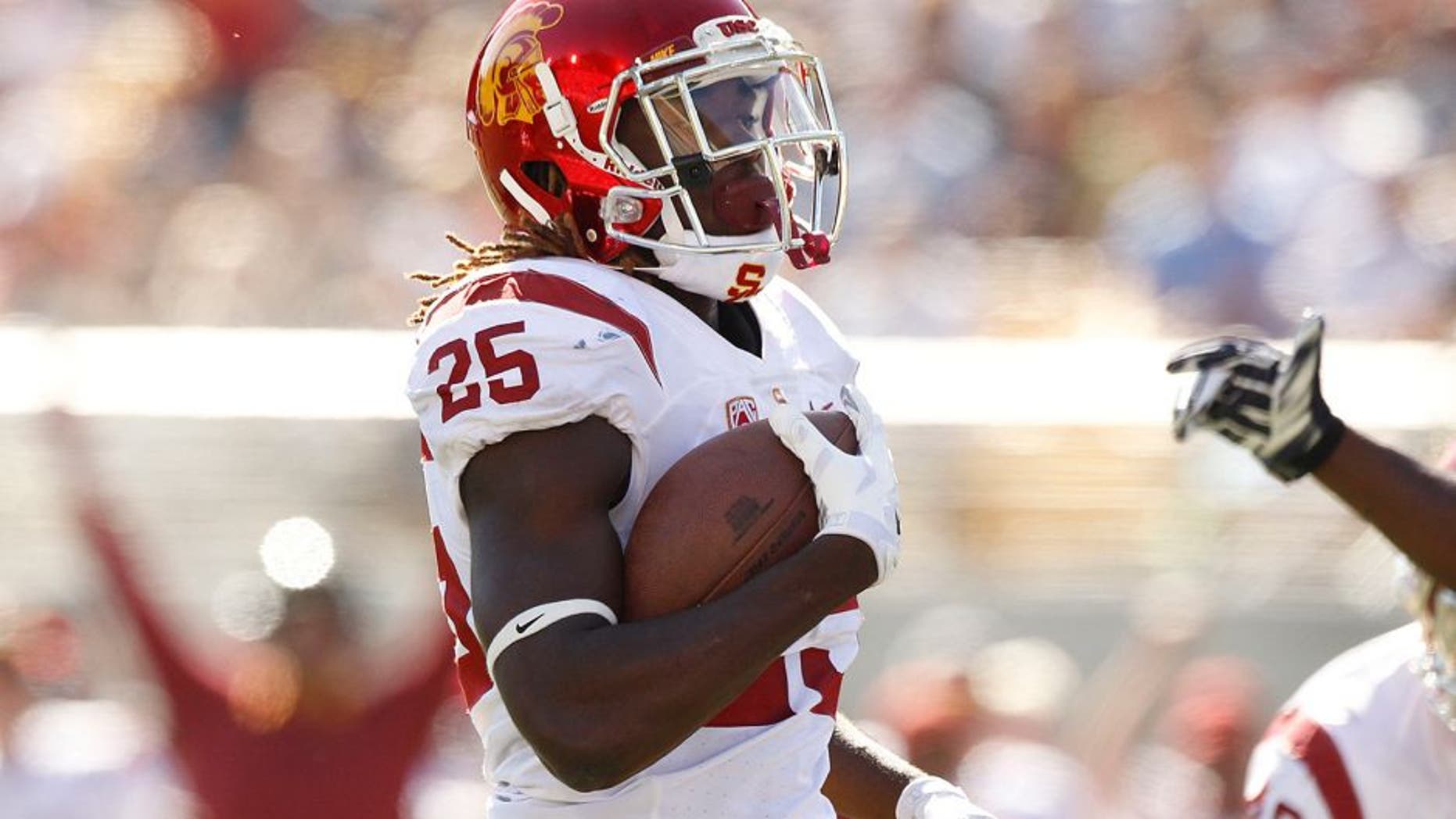 USC's Jones is one of the best freshman running backs in college football. Cary Edmondson Cary Edmondson-USA TODAY Sports
USC freshman running back Ronald Jones II has been electrifying all season long; why is USC limiting the young sensation?
Jones leads USC in rushing yards, rushing average and touchdowns. But he has the lowest attempts per game of the three-man rushing attack at USC, behind Tre Madden and Justin Davis. Jones impressed vs. Washington and Notre Dame on limited touches. Of his 70 carries, 18 (25.7 percent) have at least 10 yards. LSU's Leonard Fournette records a 21 percent mark.
Over the weekend vs. Cal, Jones had 80 yards on 11 touches (7.27 yards per carry) but still had fewer touches than Madden and Davis.
According to Reign of Troy, injuries limited Jones vs. the Golden Bears.
"We went into the game … with Utah really wanting [Jones] to have 15 touches. He got 15," said Helton, in the report. "I was hoping for the same for this game -- 15 plus touches -- [but] the knee scared me just a little bit."
(h/t Reign of Troy)