Why Brady's hope for victory was destroyed with his phone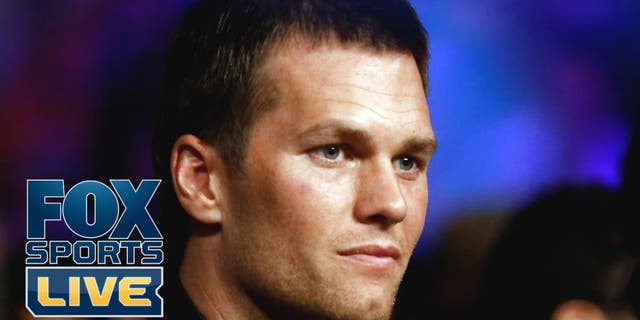 It's the NFL vs. one of its biggest stars -- €" and the league ain't backing down.
How'd it come to this?
The possiblity of a positive settlement for Tom Brady and the Patriots seemingly was spiked largely because Brady not only refused to turn over his cell phone and text messages as evidence in the Deflategate investigation, but he reportedly told the NFL that the phone had been destroyed.
"FOX Sports Live" analysts Mike Garafolo, Clay Travis and Charles Davis said that revelation really works against Brady in the court of public opinion -- €" not to mention the court of law where the case is headed.
"Most of us would understand (if he told the NFL) 'You're not getting my cell phone. You're not reading my messages,' because a lot of things can be taken out of context," Davis said Wednesday night. "But the idea that it got destroyed? That's a little bit of a suprise because I don't think that plays well for people out there."
Travis said Brady "is in a difficult position" as the case heads to federal court, and faces "an insumountable obstacle" if he hopes to get an injunction that would allow him to start the season.
"He has to show in that injunction ... he has a substantial likelihood of success on the merits of the case," Travis said. "Guys, I think he's going to lose this case." Watch the complete discussion in the video above.
Roger Goodell's decision to uphold Brady's four-game suspension is not the end of the deflated footballs saga. Brady appears headed to court seeking to overturn the suspension, and at the same time would place his Patriots in a damaging quarterback limbo.
Brady wants his name cleared, particularly after the damaging information released Tuesday in Goodell's decision on Brady's appeal. So he and the players union will seek an injunction stopping the suspension until the case is heard and ruled upon, whenever that might be.
Suppose Brady loses in court, too. In late November or early December. New England could be without its four-time, Super Bowl-winning quarterback for the stretch drive, when it is trying to make the playoffs -- usually a foregone conclusion for the Patriots.
Cynics will point out that Brady and the Patriots got to a Super Bowl, which they won, after doctoring the footballs in the AFC championship game. So any such dark scenario for them when winter hits is a payback.
Brady supporters will argue that the evidence is circumstantial, at best, and that his destroying his cellphone displays little more than bad judgment and timing.
Regardless, the biggest dilemma in Deflategate now faces the franchise Brady has led to the top.
Here are some things the Patriots must ponder as this drama reaches the next stage:
SUPPORTING BRADY
While building an offensive line to protect their crown jewel is a gimme, aiding Brady's court case is anything but for the Patriots. Owner Robert Kraft is not fighting the team's $1 million fine and loss of two draft picks, and though he doesn't want Brady sidelined at all, losing him for the first four matches is easier to swallow than for, say, the final four games. One of the league's most influential men and a longtime adviser to Goodell, Kraft would, in essence, be confronting his fellow owners by backing Brady's legal case.
The team's strongly worded condemnation of Goodell's decision on Tuesday used words such as "folly" and "incomprehensible." The Patriots said they "continue to unequivocally believe in and support Tom Brady," but in a court of law, how much assistance can Kraft really provide?
GETTING JIMMY READY
Brady's QB heir might not be Jimmy Garoppolo, especially if Brady carries through on his plan to play a few more seasons. For now, with the two-time league MVP's availability uncertain, the Patriots have no choice but to turn to the second-year quarterback with 27 pro passes on his resume. Journeyman Matt Flynn would be a desperate option.
So who gets how many snaps in training camp practices and preseason games? Brady likes to take nearly all of them in practice, but if Garoppolo is likely to start against Pittsburgh when the season kicks off on Sept. 10, he'll need to be as sharp and tested as any quarterback can get during the summer.
Brady is allowed to partake in all preseason activities. Just how many of those activities should involve getting Garoppolo ready instead of having Brady take the reps?
GAME-PLANNING
Not knowing when Brady will be taking snaps in a real game can hinder the entire makeup of the Patriots, who like to game-plan for specific opponents -- €" and do that better than anyone. They appear weaker for 2015 with the losses of standout cornerbacks Darrelle Revis and Brandon Browner; DT Vince Wilfork, a leader of the defense; and running backs Shane Vereen and Stevan Ridley. The rest of the AFC East looks improved.
It will take some coaching brilliance to keep the Patriots' offense rolling under such uncertain circumstances.
The Associated Press contributed to this report.