What if Montreal filed for joint custody of the Tampa Bay Rays?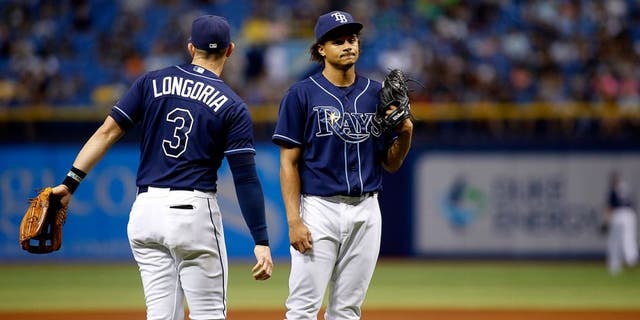 NEWYou can now listen to Fox News articles!
With the Rays exploring the idea of a new stadium in the Tampa area and Montreal hoping to bring baseball back to the city, one publication is proposing a radical idea.
The French language newspaper La Presse suggests (in French) that Tampa and Montreal share the Rays. Among the benefits: lowering the cost of ownership for a Montreal group and maximizing the TV revenues with two separate contracts.
However, the Tampa Bay Times offers a dose of reality, noting that the players association would have major objections to such a plan and pointing out that there have been no discussions with MLB about the cities sharing the franchise.
Montreal has been without Major League Baseball since the Expos left following the 2004 season to become the Washington Nationals. There have been exhibitions games there in recent seasons and a movement to bring baseball back to the city permanently. And with the Rays having battled attendance woes for years -- despite reaching the World Series in 2008 and often being in contention since then -- some have suggested moving the franchise to Montreal.