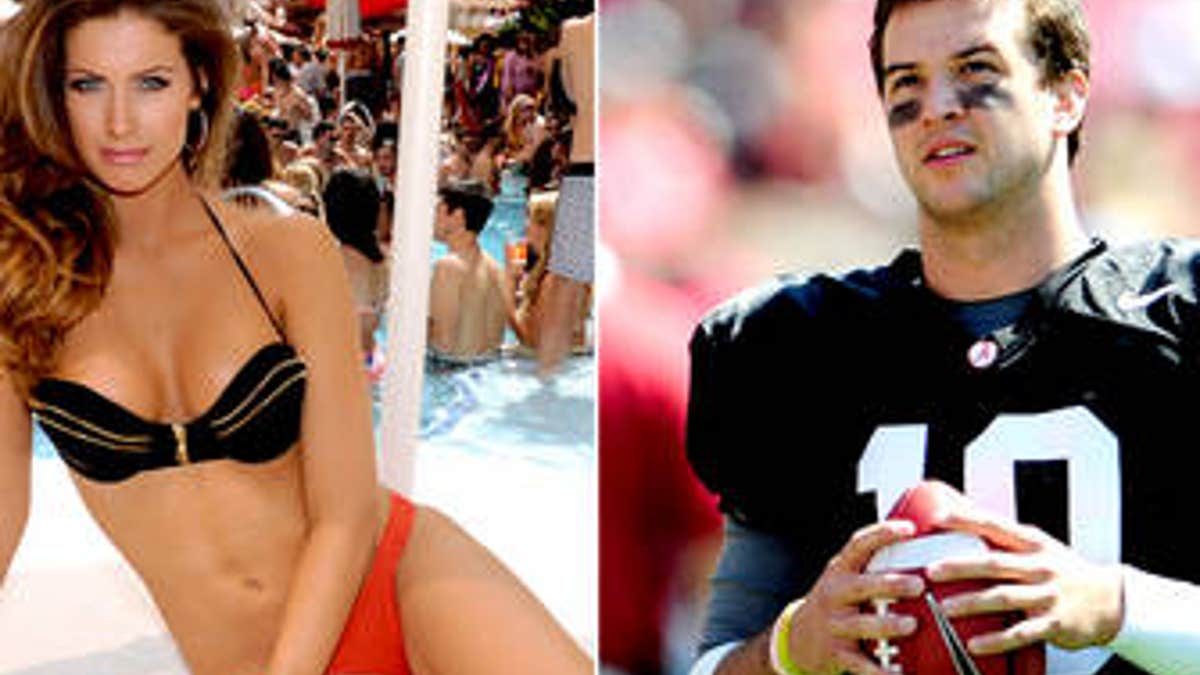 The news from a Radaronline.com report Friday sent Twitter aflutter. Had Katherine Webb and AJ McCarron broken up? Gasp!
Why, then, is this all playing out above and around the couple? Why are the two people involved in the relationship the only ones that seem to have focus and a grip on reality?
The Alabama quarterback was seemingly so shaken by the "news" that all he could do was bring himself to tweet on a kind deed he was in the process of doing.
Can't wait to #carryabead for this beautiful girl Charlie Jean this game while she is fighting cancer. #twins pic.twitter.com/1vrzd21GVf
-- AJ McCarron (@10AJMcCarron) September 20, 2013 Webb, meanwhile, weighed in with her feelings, in a disbelieving 140-character reply on Friday.
Don't believe everything you hear...smh
-- Katherine Webb (@_KatherineWebb) September 20, 2013 Why should anyone have expected anything else from the pair? Webb has carried herself splendidly since her coming-out party at the BCS Championship Game. She has capitalized on the newfound fame while maintaining a style and grace beyond her years.
McCarron? All he has done is win, win, win. Even when the Manning Passing Academy "scandal" with Johnny Manziel erupted, McCarron showed the poise and media savvy of a quarterback who is looking to lead his team to its third straight national championship.
While everyone else runs in circles to pick up the latest and greatest non-news, all Webb and McCarron do is refuse to dance the tabloid dance.
They aren't Justin and Selena, Lamar and Khloe or Doug Hutchinson and Courtney Stodden.
Thankfully.