(WATCH) 'The Return of Tennessee Football' hype video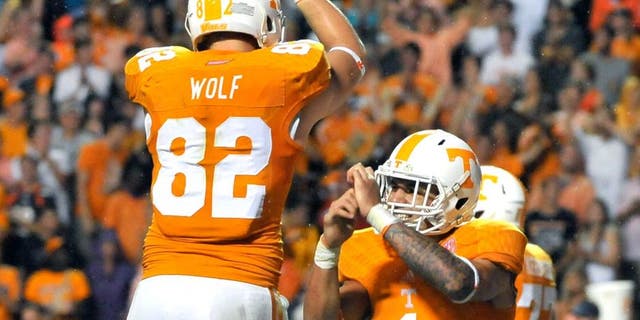 The Tennessee Volunteers hope this is the season the team finally returns to their rightful place among the SEC elite. After reeling in back-to-back nationally ranked top 10 recruiting classes and ending their season by destroying Iowa in the TaxSlayer Bowl, all signs are pointing up on ole Rocky Top.
In anticipation for the season, get hype by watching the latest Tennessee highlight film "The Return of Tennessee Football" via YouTube.
The season opener against Bowling Green, in Nashville, likely won't test the Vols, but the home opener against Oklahoma will give a true indicator of just how far the team has improved in only a year's time after the team fell to the Sooners by 24 in Norman, Okla., last season.
If Tennessee wins their home opener for the 21st consecutive season, it's safe to say their return to glory is well within the team's reach.
(h/t YouTube)