Watch Peyton Manning hit the dab wearing gold chains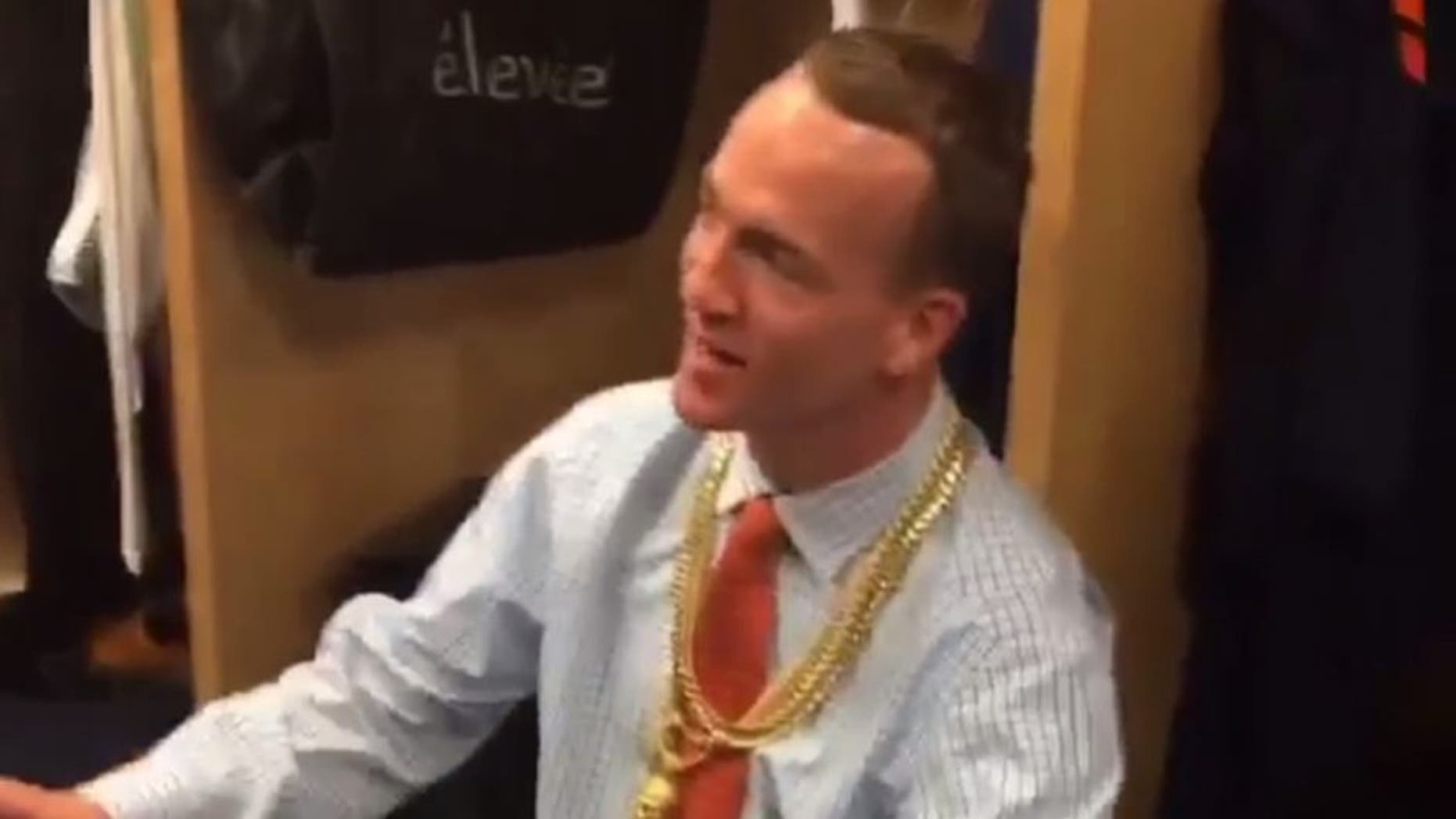 NFL legend Peyton Manning will formally announce his retirement in a press conference Monday afternoon, and tributes from NFL players, celebrities and fans have been pouring in since Chris Mortensen broke the news.
Broncos linebacker Brandon Marshall reacted to the news by sharing a phenomenal video of Manning dabbing in the locker room.
Marshall also revealed that he calls Manning "P Money," which should probably go on his plaque in Canton one day.