Watch Myles Turner destroy Tristan Thompson with a massive dunk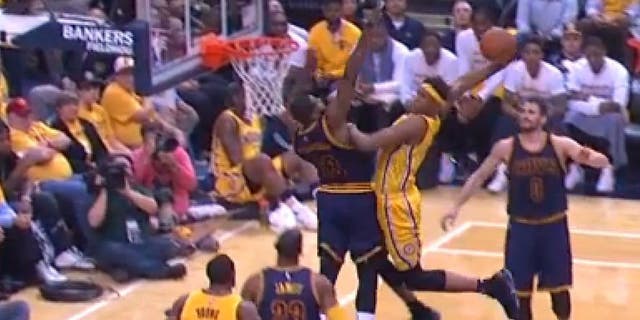 NEWYou can now listen to Fox News articles!
Myles Turner is one of the best young big men in the NBA a fact Cleveland Cavaliers center Tristan Thompson learned first-hand in Game 3.
The second-year Indiana Pacers center cocked back and threw down a massive dunk all in Thompson's face in the second quarter on Wednesday:
Naturally, the Pacers loved every second of that jam:
The best part for Indiana? Thanks to a huge first half from Lance Stephenson and some sloppy play from the Cavaliers, the Pacers took a double-digit lead on that Turner dunk.