Watch Isaiah Thomas block Trevor Ariza's dunk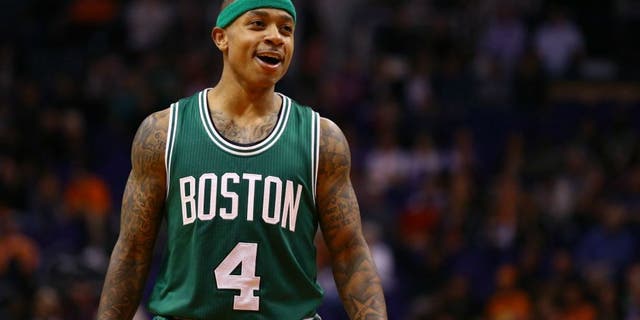 NEWYou can now listen to Fox News articles!
Boston Celtics point guard Isaiah Thomas is 5'9", one of the smallest players in the NBA. But he's fearless and can jump really high, a necessary combination if he's ever going to protect the rim.
During an exhibition game between Seattle Pro-Am and the Drew League, Thomas pulled off the impossible when he denied Houston Rockets forward Trevor Ariza at the rim. Watch it below.
This is a miracle and probably won't ever happen again. Thomas is tiny. Ariza is not small. The only question now is whether Boston's offensive spark plug can do it again, this time in a game that actually matters.