Watch David Ortiz's mad dash to leg out a double in record time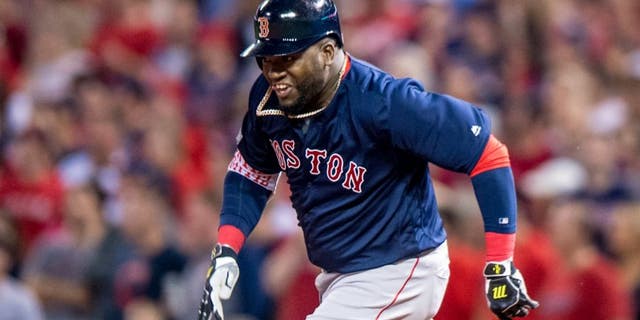 David Ortiz is calling it a career after the 2016 postseason, in large part because he says his feet are a source of extreme discomfort. But you never would have known that when watching him leg out a double in the Red Sox's loss to the Indians in Game 1 of the ALDS on Thursday night.
With Boston down 5-4 and with one out in the eighth inning, Ortiz drove a Bryan Shaw pitch to the wall in right-center. And then he turned on the jets. It was a close play at second -- he was safe upon review -- and he represented the potential tying run.
Ortiz then was lifted for a pinch runner, who ultimately was stranded on third base. Hopefully, Big Papi will have caught his breath by Game 2, which starts at 4:30 p.m. ET Friday.