Watch: Bills DT Marcell Dareus has cat-like quickness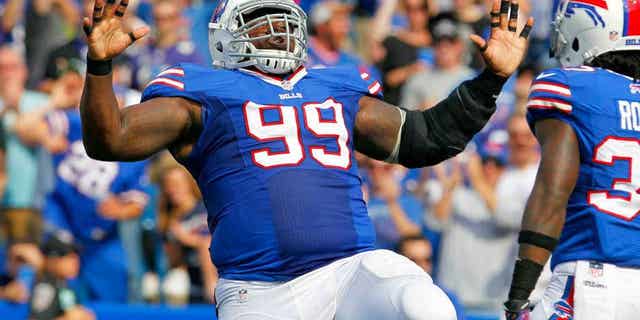 NEWYou can now listen to Fox News articles!
When you think of the typical defensive tackle, you think of a big-bodied man whose job is to move bodies and get to the ball carrier -- be it a running back or quarterback. They're not expected to be the quickest or fastest players on the field, but having quick feet is always a plus.
At 6-foot-3, 331 pounds, Buffalo Bills defensive tackle Marcell Dareus fits the mold of a defensive lineman. What isn't typical about his game is his ridiculous quickness. Dareus showed off his fast-moving feet in a few Instagram videos while at the EXOS training center in Phoenix, Ariz.
Take a look:
He looked like a running back going through those drills, and would probably make a dangerous one lined up on the goal line. Unfortunately, he won't be able to take the field until the second game of the season, as he's suspended for Week 1 for violating the NFL's substance abuse policy.
When he does return, you can expect Dareus to be in tip-top shape.
(h/t Buffalo Bills)