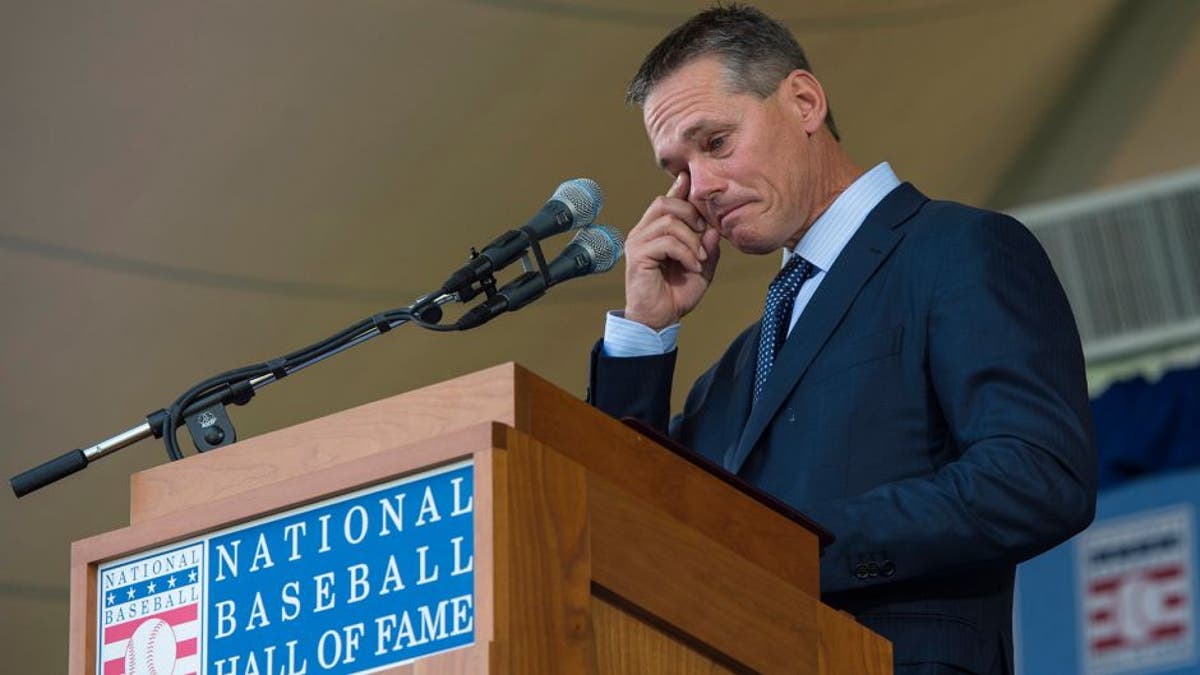 After playing the entirety of his 20-year Major League Baseball career in Houston (and collecting 3,060 base hits over that span), Craig Biggio became the first player to join the Hall of Fame wearing an Astros cap, doing so on Sunday afternoon in Cooperstown.
He was the first member of the new inductees - including pitchers Pedro Martinez, Randy Johnson and John Smoltz - to take the podium and deliver his acceptance speech. He used the time to pay homage and give thanks to his late parents and former Astros teammates including Brad Ausmus, Moises Alou, Jeff Bagwell, Ken Caminiti and Darryl Kile, as well as discuss his journey from Smithtown, New York to Seton Hall University and, finally, to the Astros - the only MLB organization he's ever known.
Enjoy his 17-minute acceptance speech below:
It was a great all-around moment for Biggio, his family, the Houston organization, and the club's fans - of which there were many at the National Baseball Hall of Fame this weekend.