Washington's quick 4-0 start in Pac-12 play all because of renewed focus on defense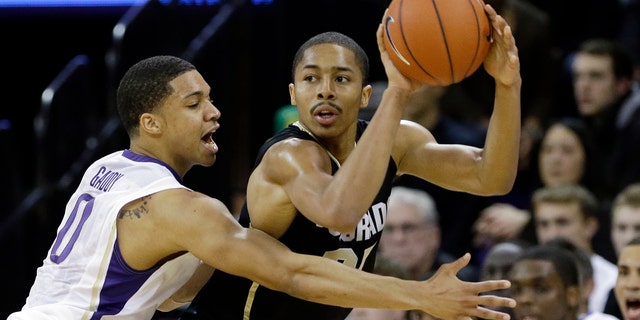 SEATTLE – Even in the past when they were pretty good defensively, the Washington Huskies' fast-paced athleticism on the offensive end always got the attention.
It's easy for defense to get overshadowed when future NBA players like Brandon Roy, Nate Robinson, Quincy Pondexter, Spencer Hawes, Isaiah Thomas and Terrence Ross are cycling through your program.
But the reason Washington has turned around a stumbling start this season and won 10 of its last 12 games is because of the effort and improvement being made on the defensive end. After Wednesday night's 64-54 win over Colorado, the Huskies improved to 4-0 in the Pac-12 and are allowing just 56 points per game in conference play.
Granted the Huskies have yet to see any of the ranked Pac-12 squads, but coach Lorenzo Romar has his team on pace to be the finest defensive squad in his tenure.