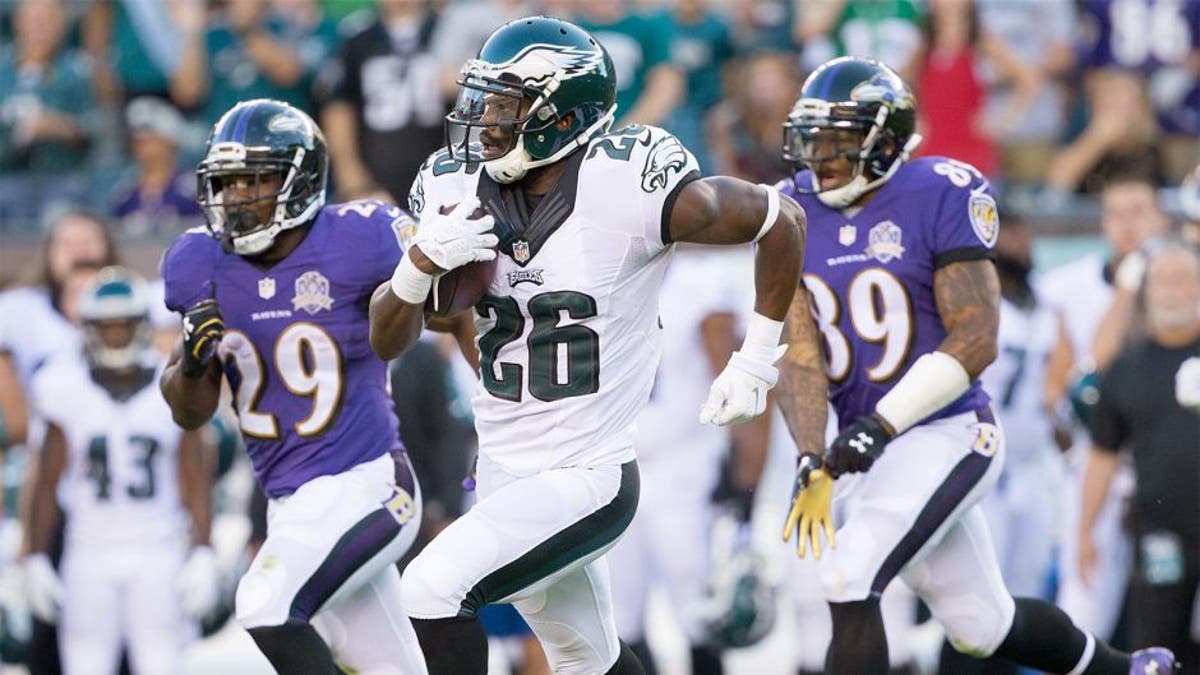 When the Philadelphia Eagles opened spring practices, it came as a bit of a surprise to see Walter Thurmond lined up at safety. Thurmond had played slot cornerback his entire NFL career, but the Eagles envisioned a different plan for him.
Just a few days into spring practices, Thurmond was upgrade to the first team defense at safety, and he never looked back. Last Saturday during the Eagles' second preseason game, he forced his first turnover as an Eagle. He made a one-handed interception in the end zone during the Ravens' first offensive possession.
Thurmond has forced turnovers and wreaked havoc in the secondary throughout training camp. Saturday's performance was another example of why the Eagles made the decision to switch his position. Now, that second safety spot next to Malcolm Jenkins that was once up for grabs, seems all but wrapped up.
"It really hasn't been close when you talk about second safety spot," starting safety Malcolm Jenkins said about Thurmond, per Zach Berman of the Philadelphia Inquirer. "You wanted to see someone grab that spot by the horns, and he's done such."
Eagles defensive coordinator Bill Davis was equally as excited about what he's seen from Thurmond so far. For a player who has very little experience at the safety position, Thurmond has done an excellent job at making it look natural out there for him.
"First thing that jumps to mind is how many turnovers and caused turnovers he's had in every practice," defensive coordinator Bill Davis said. "One of the biggest reasons we moved him was because of his awareness and his vision of the whole field. He naturally took the right angles back there, so he jumped out, but I would say turnovers more than anything. He's a ball hawk. Not only causing fumbles, but the interceptions, too."
With both Jenkins and Thurmond at safety, in addition to Byron Maxwell as the team's No. 1 cornerback, the Eagles have a much more dangerous secondary on paper than they did in 2014. The Eagles allowed 74 pass plays of 20-plus yards in 2014. If this group can stay healthy, they will cut that number down significantly in 2015.
(h/t Philly)